Blackview BV-9500
Here' one for the hardcore outdoor enthusiast! Check out the new Blackview BV-9500 ultra rugged smartphone. This phone is the Superhero of all Smartphones almost indestructible and is exactly what you need before you hit the road on your next outdoor adventure.
Water Proof
Have you ever been standing on the back of your favorite fishing spot and ended slipping on a rock and falling into the drink? Well, I have and it sucks, especially when you drag yourself out of the water only to find that your phone got soaked and now displays the black screen of death. Unfortunately lost a couple of phones after taking a dive but those days are long gone. With the Blackview the days of your phone getting super soaked are long gone.
The Blackview offers superior waterproofing with an IP68 waterproof rating this phone is able to withstand full submersion in almost 2 meters of water for up to a full half hour. That's enough time to take a nice little swim and still be able to call home to have the wife bring you a fresh set of dry clothes.
---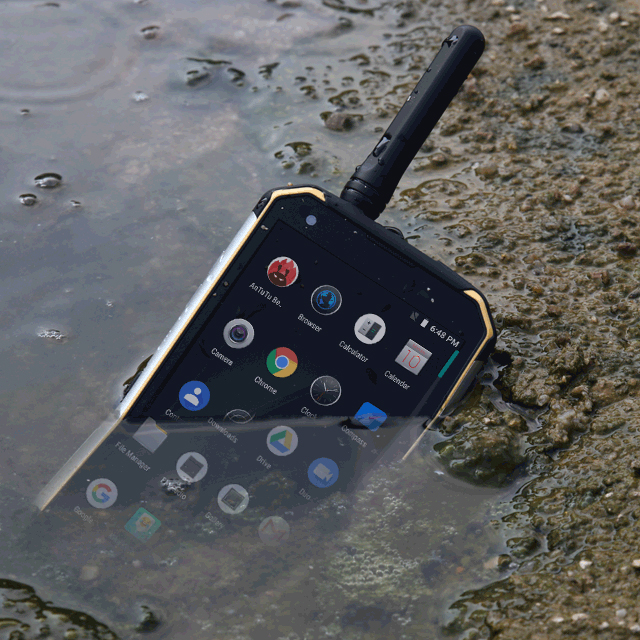 ---
Weather Proof
Whether you're camping the desert or hiking the Antarctica, the Blackview has you covered. This phone is able to withstand temperatures of up to 40 C/104 F and temperatures as low as -20 C / -4 F allowing for use in almost any weather conditions.
---
---
Dust Proof and Shock Resistant
No dust getting in this baby! She's sealed up tight. The rugged exterior made of reinforced aviation grade aluminum alloy and Industrial rubber. The Screen and case are both scratch resistant and able to withstand a drop of significant force and still keep ticking.
---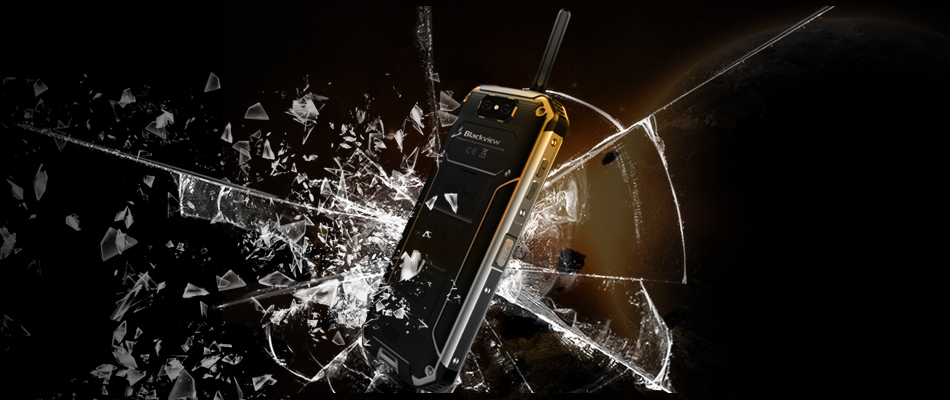 ---
Features
Other great features of the Blackview BV9500 is the huge 1000 mAh battery that offers up to 30 hrs. Talk time and will last 5-6 days in normal working mode and 8-9 days on standby. Stat of the art Android Oreo OS with all the latest features. A big 5.7-inch display that provides 2160 x 1080 resolution, dual cameras, 13mp front and 16mp back, a fingerprint scanner and a whopping 64 GB internal memory with SD slot that can handle up to 256 GB.
---
---
Blackview has a long-standing reputation for making rugged smartphones phones and the new BV-9500 has topped them all.
Plain and simple the Blackview BV-9500 is a beast and only available at Indiegogo. Check it out the Blackview on Indiegogo today, and reserve your Blackview BV-9500 to get a 20% early bird discount.
Blackview rugged smartphone, waterproof, dustproof, shock resistant get one now!