Photo courtesy of Columbia River Fishing Guide Buddy Dupell of Columbia River Fishing Adventures
---
Lunker Alert!
09/16/2019
2019 Columbia River Fishing Report:
Since the area below the Bonneville closed about a week ago, we've been fishing up near the hood river. The fishing has been spectacular and in many cases we have limited out withing an hour and are headed home. We're getting some really nice sized fish as well now and fishing SCB's Dirty Troll spinners have been the ticket.  In particular their Full Scale Assault #3.5 "Pink Nightmare" spinner has been nothing but money, we were also having really good results with the Dirty Troll #3.5 Sparkler, the #3.5 Death Star, and #3.5 Fire Squid. All great trolling spinners for catching chinook.
---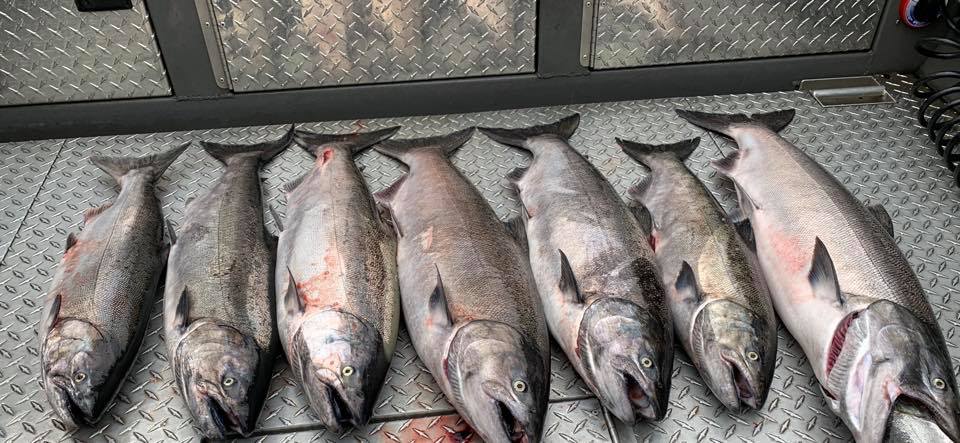 ---
Another round of limits before 7:30 AM, fishing with Buddy Dupell of Columbia River Fishing Adventures
This concludes our 2019 Columbia River Fishing Report
---
For Columbia River fishing maps, fishing calendar, and more. CLICK HERE!
---
---
Catching Fall Chinook with the Dirty Troll "Death Star" Trolling Spinner
---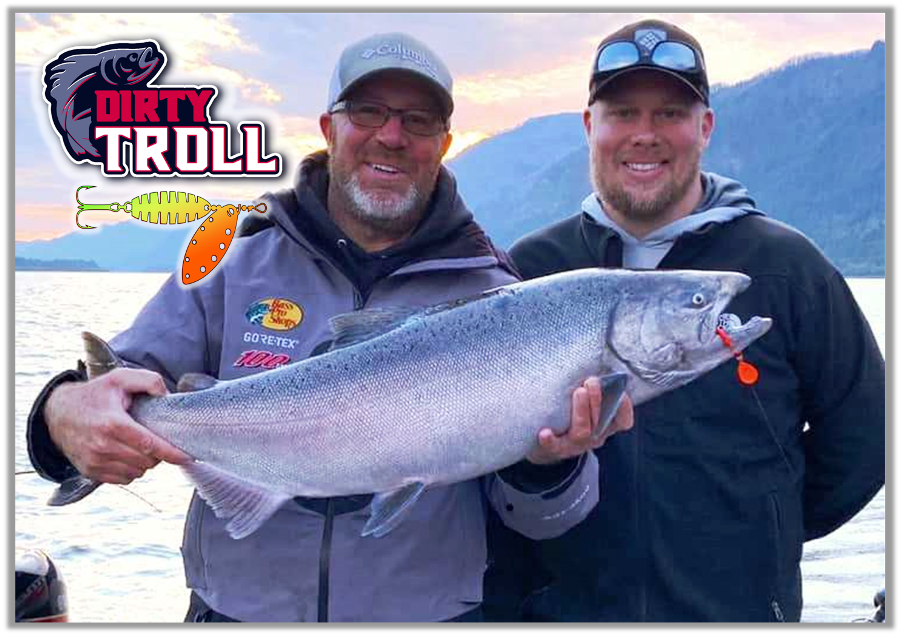 ---
Lunker's Guide 2019  Columbia River fishing Report!