---
---
Lunker Alert!
09/14/2019
2019 Quilcene river fishing report:
Me and my new pro-staffer arrived on the scene at the big Quilcene just as the sun started to rise. Not many fish were coming up but were drifted our Stone Cold Beads and before long my son Nathan got a hook up with a big nasty Chum. Although you not allowed to retain chum on the Big Quil Nathon truly enjoyed the thrill of the fight as we got the fish to the shallows so we could get our tackle back. After a quick photo we release the big buck back into the hole. One thing of note it's illegal to remove chum form the water on the big Quil thus we exercised best practices in regards to safe catch and release procedures and photoed the beast while never removing it from the water in the water.
---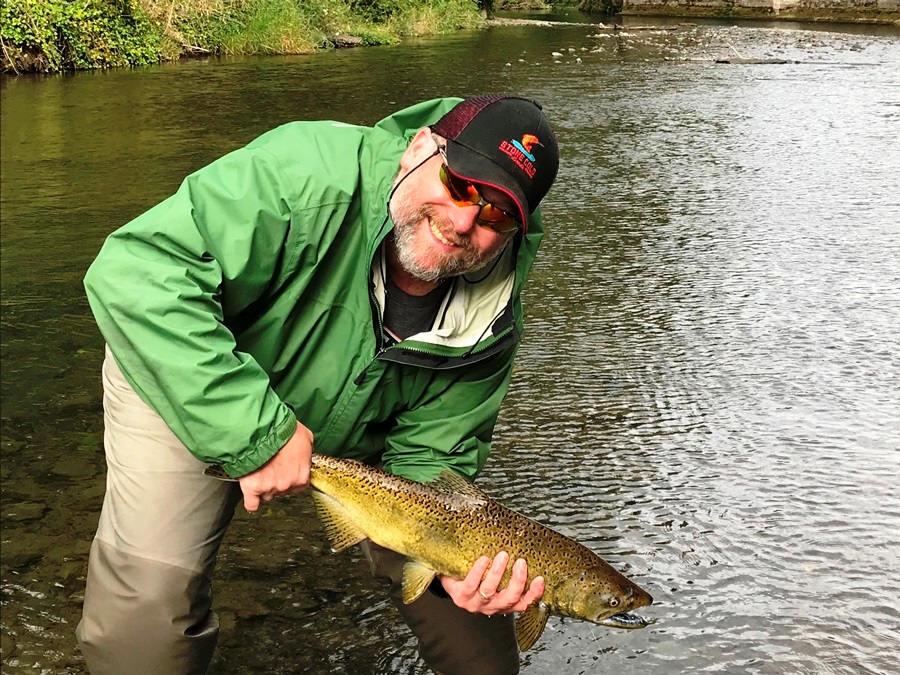 ---
The adventure continued as we got a very unusual hook up with a Chinook jack that found it's way into the river. In the last 15 years that I have fished the big Quil I had never caught a Chinook. This year I caught two and this one was the second.
---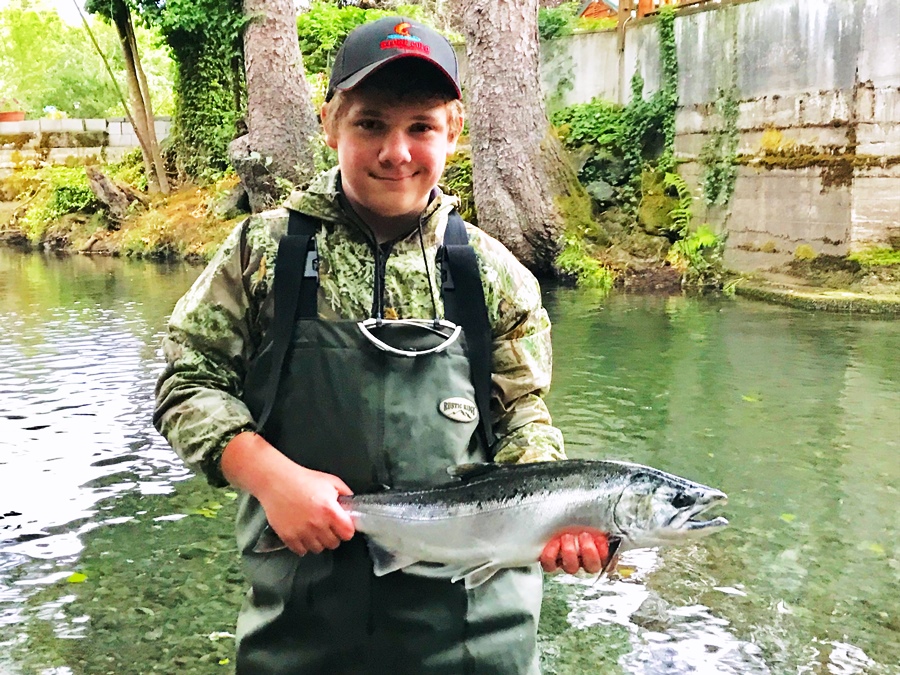 ---
It took a while but finally we were able to get into some coho. It was slow going through out the day we caught a few small coho a couple nice ones and lost two really big ones. In the end we were able to take home a limit and a half which wasn't really bad given only 4 other coho were taken form the area we were fishing that day.
---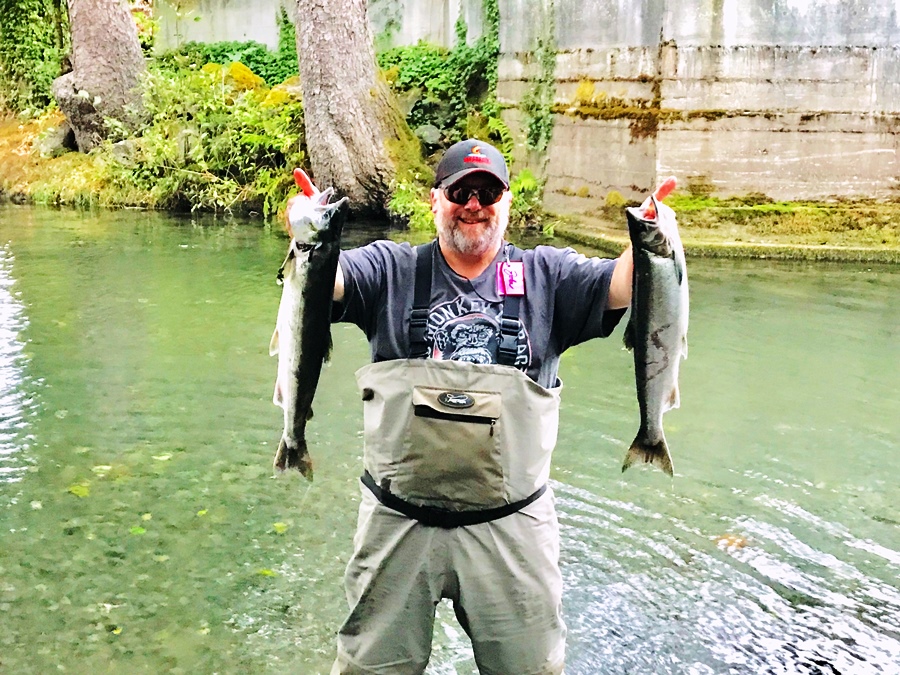 ---
All in all we caught 6 Coho, and caught and release about 6 Chum, two Pinks and one Chinook.
---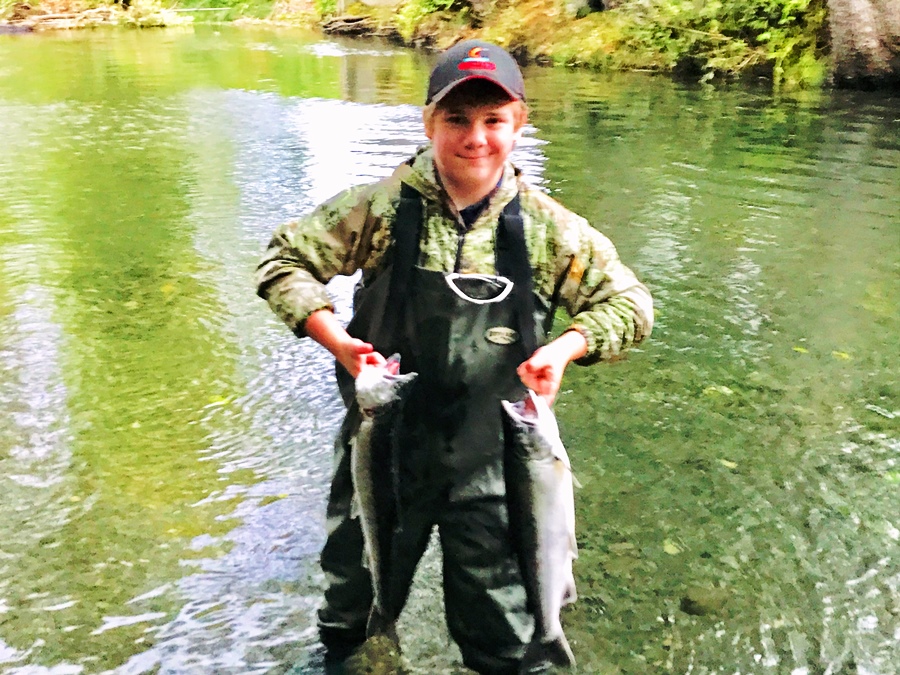 ---
It was a heck of a days fishing, literally from sun up to sun down with a total of 12 hours on the water. My son Nathan who's only 12 years old hung in there like a true champ. He never complained once and loved the challenge of catching these beautiful fish. It was a heck of a day!
This concludes our 2019 Quilcene River fishing report.
---
Click here to view our Quilcene River Fishing Map, Quilcene Fishing Calander, Fishing Info and more!
---
Click Here for more Quilcene River Fishing Reports.
Click here to go back to the most recent Washington Fishing Reports!
---
Stone Cold Beads! Friendly for the environment, deadly on fish!
---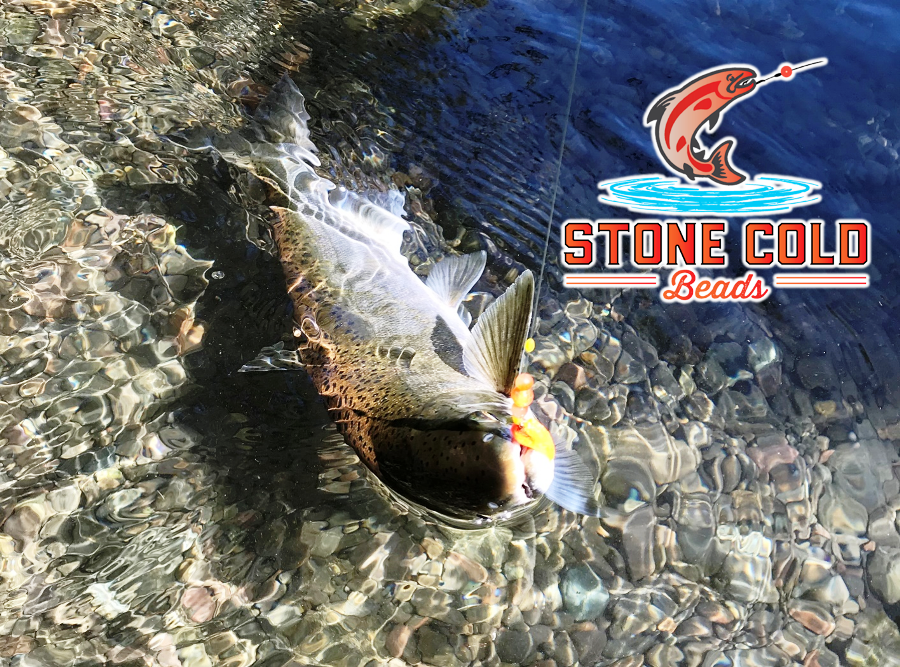 ---
Lunker's Guide 2019 Quilcene River fishing report!