---
The Northwest region of North America offers some of the best fishing in the world, with ample opportunities for both freshwater and saltwater fishing. There are numerous lakes, rivers and of course thousands of miles of Pacific Ocean coastline for fishing vacations of any flavor. Whether you enjoy fly fishing, spin casting, catch-and-release or bringing home enough vacuum-sealed fillets to stock your freezer, the world-class opportunities are virtually endless.
There are a wide variety of species to target but among the most popular are all 5 species of salmon, steelhead, and trout. You can also target a wide array of bottom fish such as halibut, ling cod, and rockfish. Other popular species include the unique Arctic grayling, massive lake trout and northern pike in northern regions and the truly monstrous and prehistoric white sturgeon in BC's Fraser Valley.
Even with the vast variety of fishing opportunities available, finding the best all-inclusive fishing lodges can be a challenge.
---
---
With the onset of the internet age, planning a fishing trip can result in a deluge of information from hundreds of different websites, leaving one uncertain when it comes to making the right choice. Drilling through that information can have you staring at your screen for hours, pounding endless cups of coffee and struggling through the red-eyed blank stare leaving one in a haze. When you factor in the many conversations you'll have with lodge owners (via email or otherwise), it's easy to see how finding the fishing resort that's right for you can be a time-sucking chore.
Thanks to one company, fishlodges.com, that search has gotten a whole lot easier. Next time you want to plan a fishing vacation check out their website. They offer a resource all-inclusive fishing lodges on their site that will give you all the information you need to make the best decision and ensure your fishing trip will be one to remember for a lifetime.
---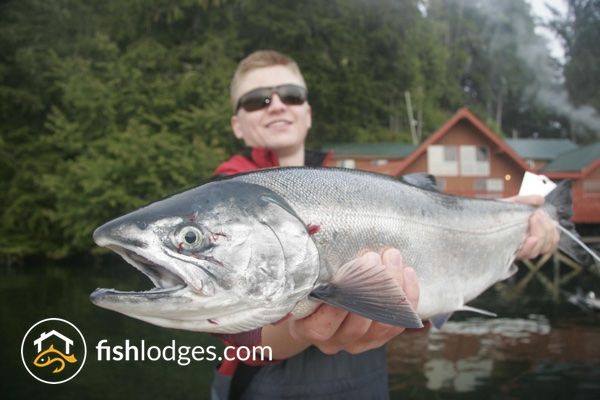 ---
The site is delightfully designed and easy to navigate and focused on efficiency. Narrowing the full whole set of fishing lodges (114 at the time of writing) to just the ones that interest you is a simple as selecting one or more filters for location, species, trip length, price, rating,  etc. Then click any lodge summary to show just about every detail you could want—description, targeted species, accommodations, boats, prices, photos, videos, and more—on a single page. They even show some of the more trivial details that we don't often think about, but that can make a big difference in selecting the right lodge (like "do the boats have restrooms?", and "what is the travel time to get to the fishing grounds?")
Once you find a fishing lodge you like, you can check the availability to make sure the dates you're looking for are still open. You can even request availability from multiple lodges at once.
The site covers from Alaska down to Oregon, and in Canada from BC eastward to Manitoba.
Without a doubt, Fishlodges.com is one of the best sites out there for finding great fishing lodges and booking your trip. Go to Fishlodges.com today and find your ideal fishing vacation at one of the top fishing lodges and resorts the region has to offer.