---
---
Lunker Alert!
09/06/2019
2019 Quilcene river fishing report:
Arrived on the scene at first light thinking if I showed up early I'd have a shot at whatever came up river during the night. Struck first blood fairly early but then it was a long dry stretch. A really long on. Had a nice hook up with a full on chrome dome but she spit the hook. Somewhere around noon I got my second one working the corner of the wall. Really nice little buck. Had a couple hook ups with a few nasty old chum. Had to fight them to get my beads back as I'm not a fan of loosing my gear. Things died down quite a bit after that, as not much was coming up at all. After another long dry spell something interesting happened.
---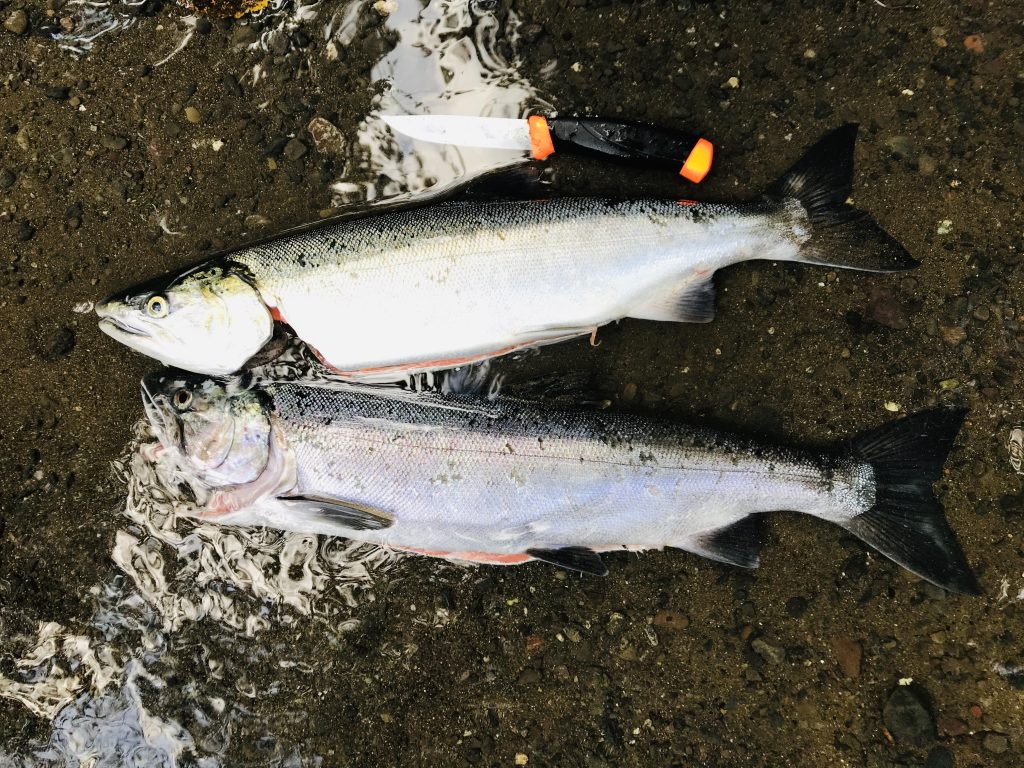 ---
Next thing you know,  I get a nice little tug and wham! set the hook. It was on, shooting down river like a rocket. Almost made it to the rapids but I fought him back up the river. Low and behold for the first time in the 14 + years I've been fishing the Big Quilcene I realized had hooked up with a Jack Chinook. It took a while but I landed him. Had to be careful as I was using 12lb test on my ultra light trout rod but in the end I got him. After a couple nice photo's I released him unharmed so he could continue his journey to the promise land. Fun fight but he was a dirty one, one thing of not, if you catch a  Chinook on the Big Quilcene River your not allowed to retain Chinook salmon so be sure to release them back into the river otherwise you could get a big fat ticket.
---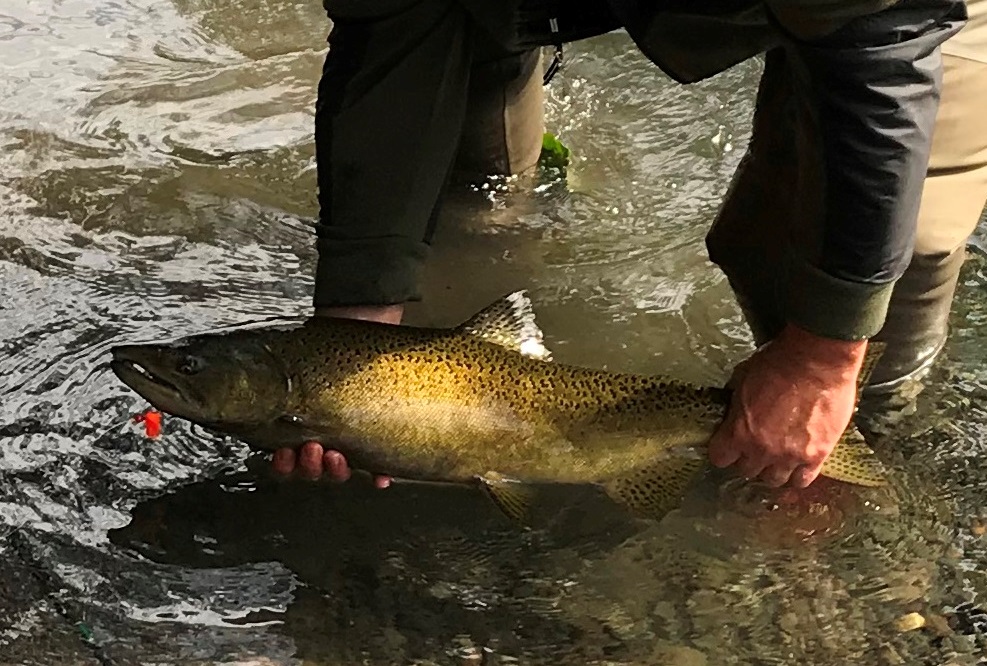 ---
I was still able to pack out two nice little coho but the fishing has defiantly slowed down. There are still a ton of fish in the river but hey are stacking up down in the restricted area where we can't get them. Hopefully soon that will change and they 'll start to push up river as the fish are starting to get darker than what is acceptable for table fare.
I would still rate the big Quil as a go but you'll want to show up early as the tribe are there dip netting and not much is able to make it up river. Beat place to fish on the Big Quil is Nick Wards property Big Quil Estates. He sells day passes and annual passes for people who want to fish his property. Pretty much the only place I fish now a days.
This concludes our
2019 Quilcene River fishing report
.
---
Click here to view our Quilcene River Fishing Map, Quilcene Fishing Calander, Fishing Info and more!
---
Click Here for more Quilcene River Fishing Reports.
Click here to go back to the most recent Washington Fishing Reports!
---
Stone Cold Beads! Friendly for the environment, deadly on fish!
---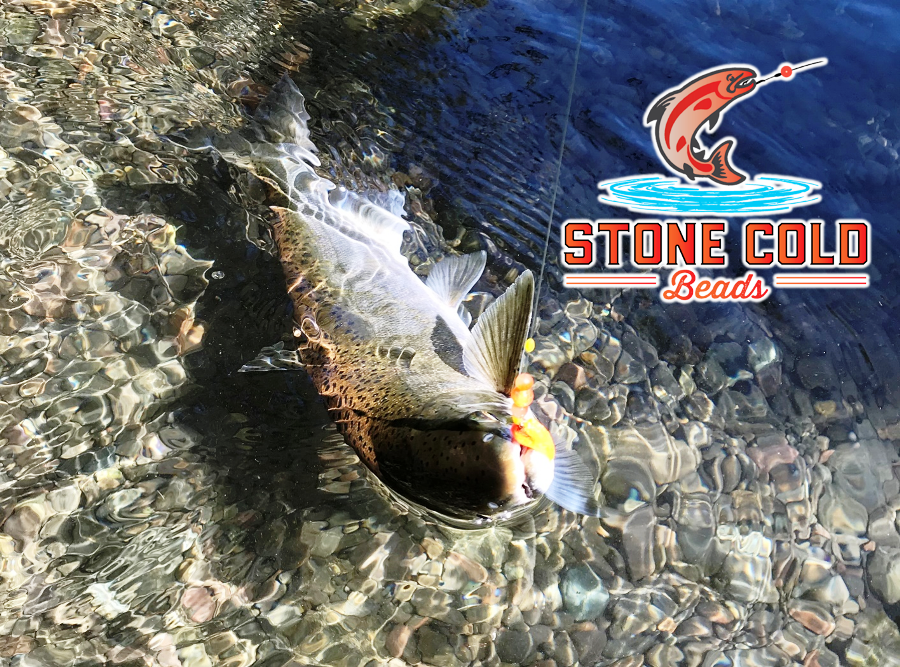 ---
Lunker's Guide 2019 Quilcene River fishing report!