2019 Quilcene River fishing report
September 3, 2019

2019 Quilcene River fishing report
September 6, 2019
Photo courtesy of Columbia River Fishing Guide Buddy Dupell of Columbia River Fishing Adventures
---
Lunker Alert!
09/6/2019
2019 Columbia River Fishing Report:
The Bonneville Pool has been hot over the past week or so. We've had lots of limits of Fall Chinook on the deck so far this year. In the next day or so they will be closing the lower for Chinook salmon retention. You'll have to head up above the Bonneville if you still want to take a shot at these magnificent fish. If you'd like to book a Columbia River Chinook salmon fishing trip give us a call at 503-490-3099
---
---
This concludes our 2019 Columbia River Fishing Report
---
For Columbia River fishing maps, fishing calendar, and more. CLICK HERE!
---
---
Catching Fall Chinook with the Dirty Troll "Death Star" Trolling Spinner
---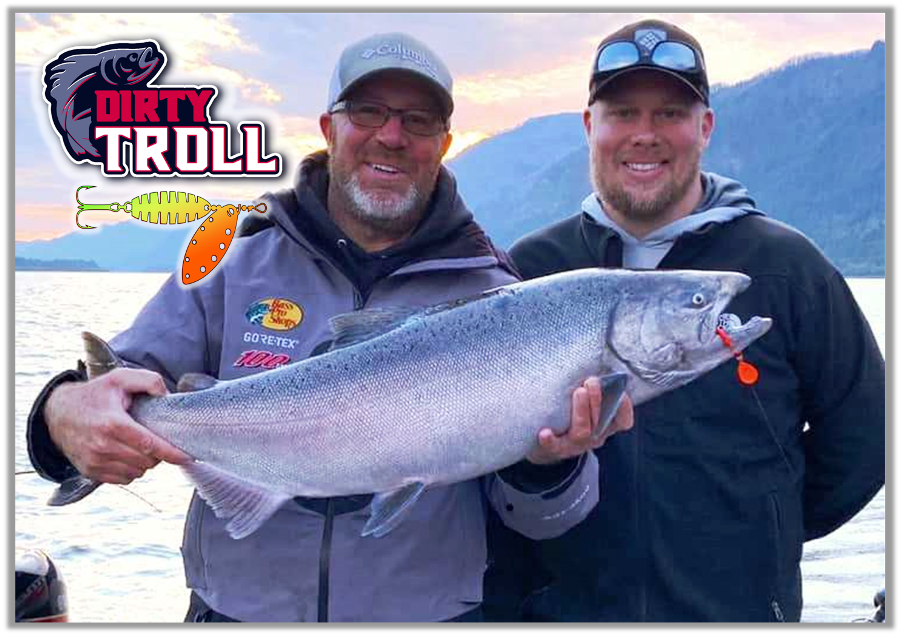 ---
Lunker's Guide 2019  Columbia River fishing Report!