---
---
Lunker Alert!
08/21/2020
2020 Quilcene river fishing report:
We arrived at the Big Quil at around 8:00 am. We had a good bit of rain the night before and the coho were already running hot. Schools of 3 to 4 fish with a few runs in upwards of 20 fish. The Wall hole and campground holes were also pretty stacked. The fishing was awesome. We tapped out at 2:30 pm with two limits of fish. My son and I had a great time. The Big Quil is definitely a go.
---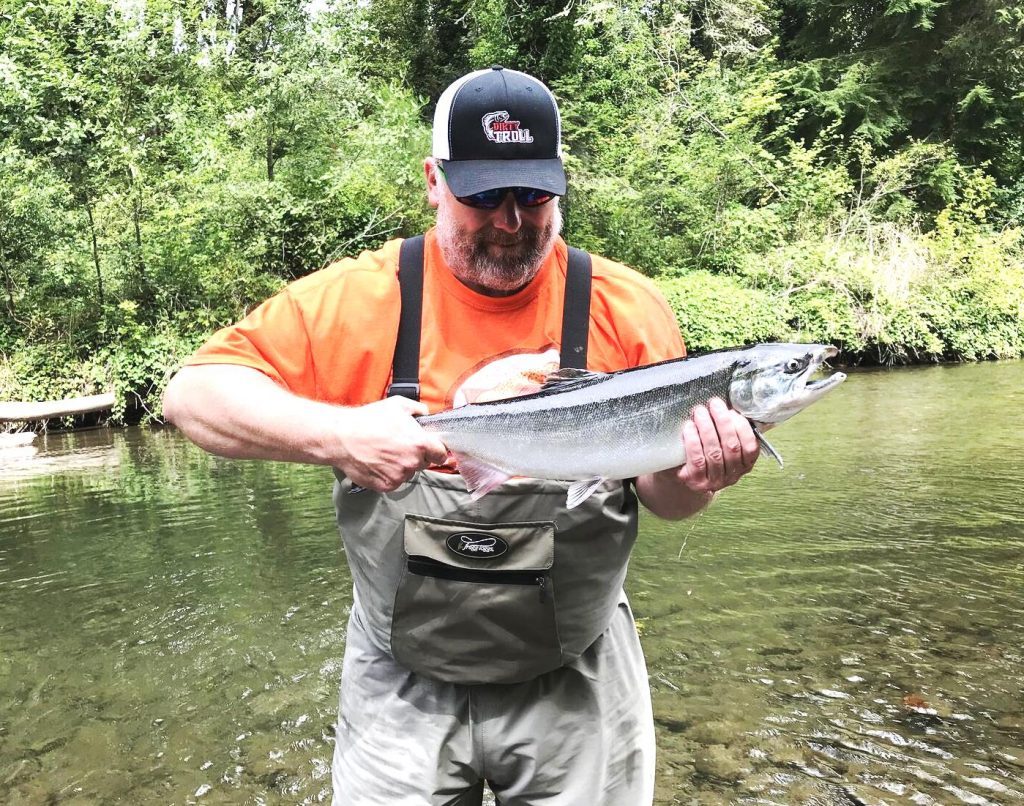 ---
---
Just doesn't get any better.
This concludes our 2020 Quilcene River fishing report.
---
For more information on Quilcene River salmon fishing CLICK HERE!
---
Lunker's Guide 2020 Quilcene River fishing report!
Click Here for more 2020 Quilcene River Fishing Reports.
Click here  to go back to the most recent Washington Fishing Reports!
---