---
---
Lunker Alert!
08/31/2020
2020 Quilcene river fishing report:
After all the rain last night I had a sneaky suspicion that the fishing on the Big Quil was going to be a good. I was correct, a ton of fish had pushed up over night and were holding at the wall hole. My son and I got there just at the crack of dawn at around 6:15 PM. It was tough going at the start, but then it was on. Next thing you know it's 9:00 AM and we're punching out with two limits. What a day!
---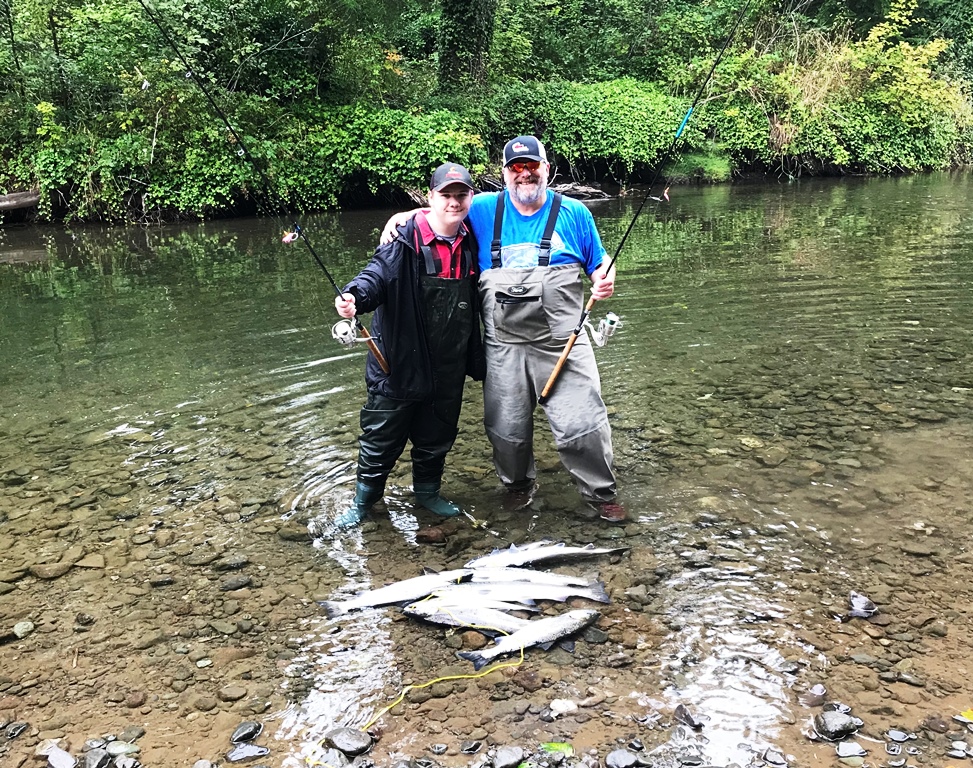 Team Work!
---
Another Coho
---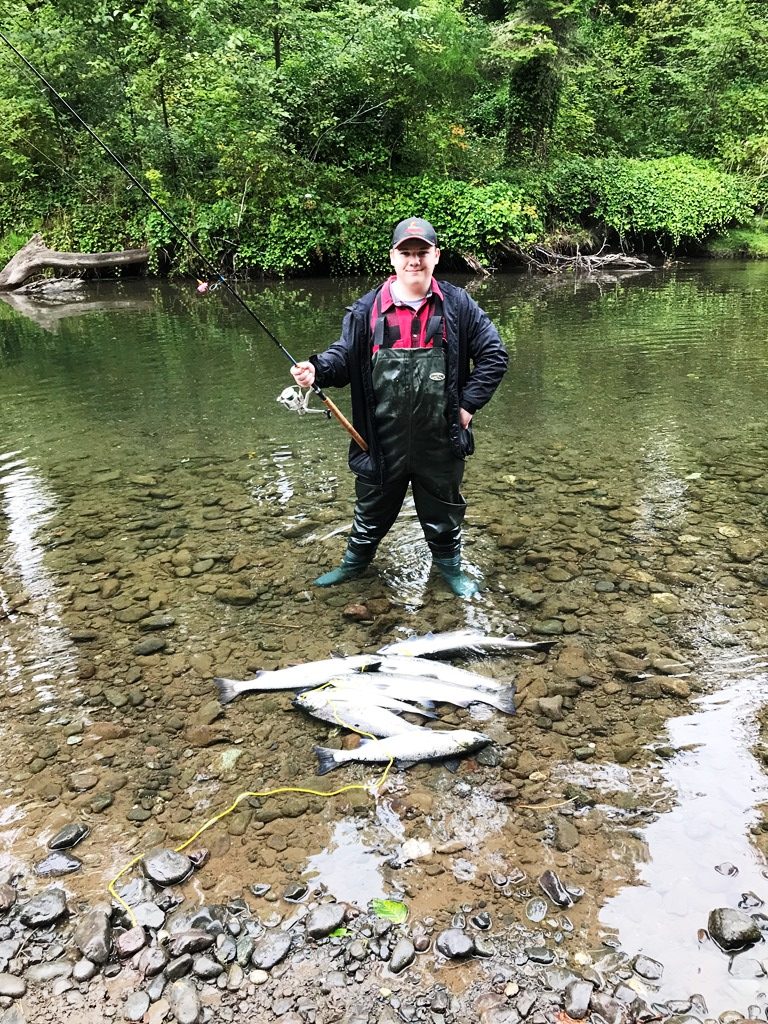 ---
It's just to easy!
This concludes our 2020 Quilcene River fishing report.
---
For more information on Quilcene River salmon fishing CLICK HERE!
---
Lunker's Guide 2020 Quilcene River fishing report!
Click Here for more 2020 Quilcene River Fishing Reports.
Click here  to go back to the most recent Washington Fishing Reports!
---