---
---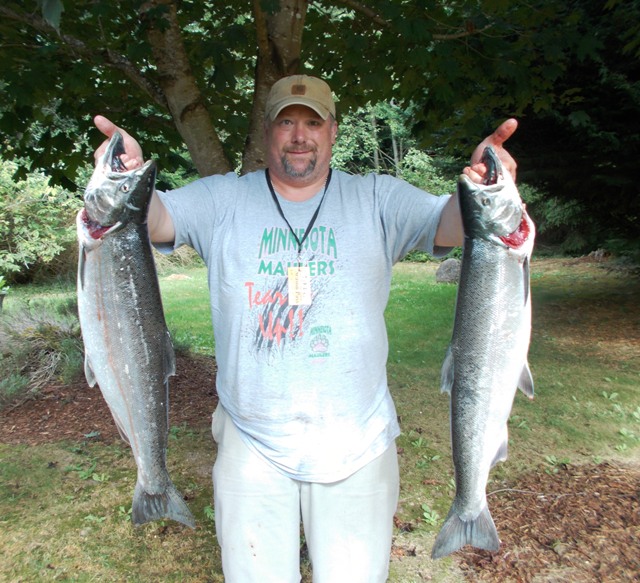 ---
Lunker Alert!
August 23, 2016
2016 Quilcene river fishing report:
The action has definitely picked up on the Quilcene river. Over the last couple days there have been pretty good numbers coming up the river with regular limits being caught. The crowd in there as well, so be combat fishing ready. The fishing gets good and suddenly fights start to break out. Still well worth the trip if your not afraid of crowds.
This concludes our 2016 Quilcene River fishing report.
---
For more information on Quilcene River salmon fishing CLICK HERE!
---
Lunker's Guide 2016 Quilcene River fishing report!
Click Here for more 2016 Quilcene River Fishing Reports.
Click here  to go back to the most recent Washington Fishing Reports!
---