---
---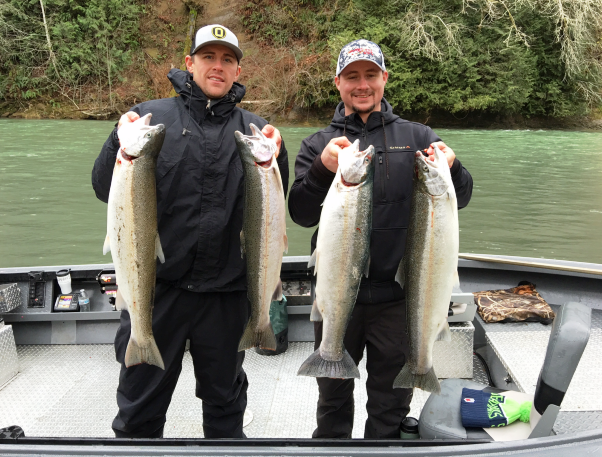 ---
Lunker Alert!!!
12/28/2015
2015 Wynoochee river fishing report:
When I asked Bill Swan of Swannys Guided fishing how the steelhead fishing was right now on the Wynoochee river? his exact words where. " This system I spend tons of time on and I can say that the steelhead are there", "The numbers sure seem to be strong as we are getting limits everyday". The techniques Bill recommends using are, Side drifting roe cured in ZILLA Bait. Plus he said that Float and eggs are working as well.
This Wynoochee river fishing report provided by Bill Swann of Swanny's Guided Fishing.
This concludes our 2015 Wynoochee River fishing report.
---
Wynoochee River Flow Rate
---
 Wynoochee River Water Levels
---
For Fishing access maps , Spawn charts and mobile alerts and more CLICK HERE!
---
Lunker's Guide 2015 Wynoochee River fishing report!
---