---
---
Lunker Alert!
09/12/2018
2018 Quilcene river fishing report:
First time in a while I was able to limit out within a couple hours on the big Quil. I arrived before sun up and the dip netters hadn't arrived yet. The Coho were coming in steady schools of around 4 to 20 fish at a time. I had the hot stick drifting my Stone Cold Beads. These fish were bigger than what I had been catching earlier this year. with the small one weighing in at about 5 lbs. Overall they are still pretty bright as well with only a few darkies in the river. Still lots of chum but nothing like last year. Both the Wall hole and the campground hole were producing numbers.
Rogers Street was good fishing as well until the dip nets showed up. Still, there were enough fish that got by in the morning to provide opportunities on the upper below the HWY 100 bridge as well, the lower, however, is almost always better fishing but much more crowded.
---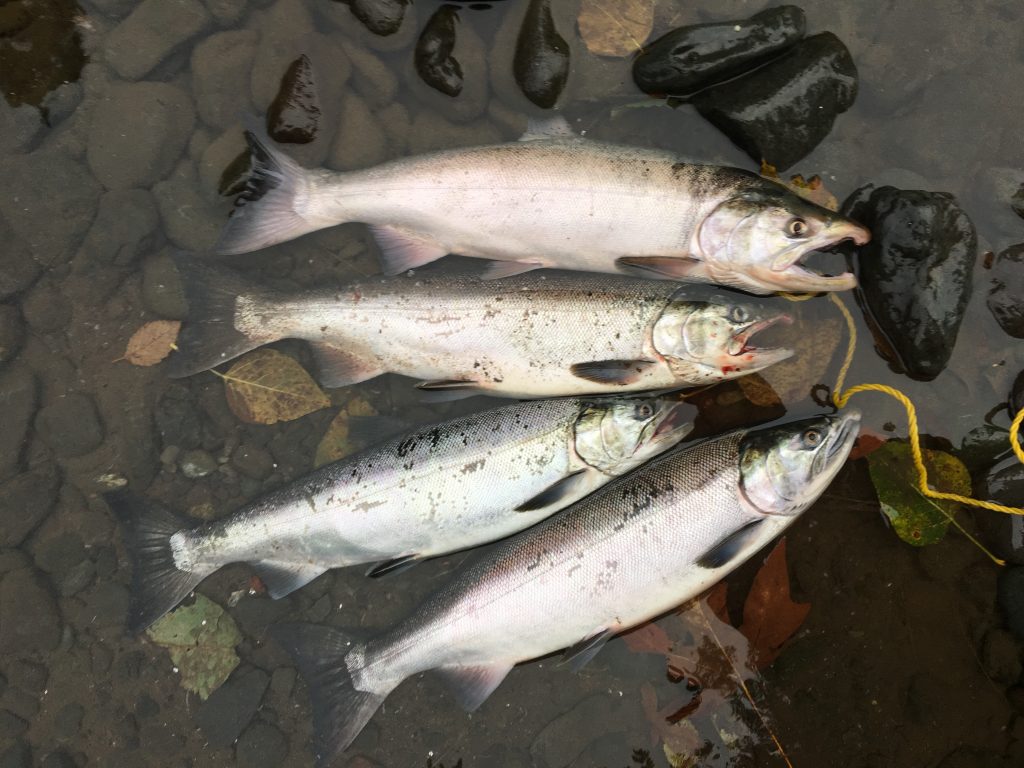 ---
If the weather holds out the fishing should continue to be pretty good over the next week or two and then flatten out around the beginning of October when they get to beat up to keep.
This concludes our 2018 Quilcene River fishing report.
---
Click here to view our Quilcene River Fishing Map, Quilcene Fishing Calander, Fishing Info and more!
---
Click Here for more Quilcene River Fishing Reports.
Click here to go back to the most recent Washington Fishing Reports!
---
Lunker's Guide 2018 Quilcene River fishing report!