---
---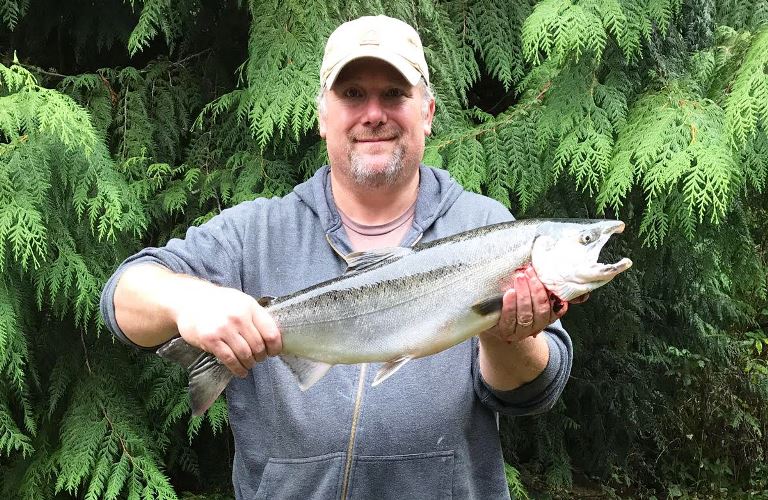 ---
Lunker Alert!
09/08/2017
2017 Quilcene river fishing report:

It was another great day on the Big Quilcene river. The rain was coming down hard during the early morning making visibility difficult. Tons of Coho and Chum were stewing back and forth at the wall hole. Hooked into several Chum that had to be released, but was able to get a couple nice little Coho to start the day. At around 10:30 AM tons of fresh Coho started pouring into the hole and by 11:00 AM I had limited out and was on my way home.
There are more fish in the river right now that I have seen all year. It's getting harder to catch the Coho with all the Chum currently running hot and heavy. However it's still well worth the trip, there are more than enough Coho in the river to catch limits and they haven't started to turn to the dark side yet. I'd say there is about another solid week of great fishing if the run hold up. The Big Quil is a definite go to for Coho and now is the time. So get your pole and get going. These fish are moving up the river fast, get down there now if you want to have a shot at them.
Stay tuned for more Lunker's Guide fishing reports and fish on.
This concludes our 2017 Quilcene River fishing report.
---
---
For more information on Quilcene River salmon fishing CLICK HERE!
---
Lunker's Guide 2017 Quilcene River fishing report!
Click Here for more 2017 Quilcene River Fishing Reports.
Click here to go back to the most recent Washington Fishing Reports!
---