---
---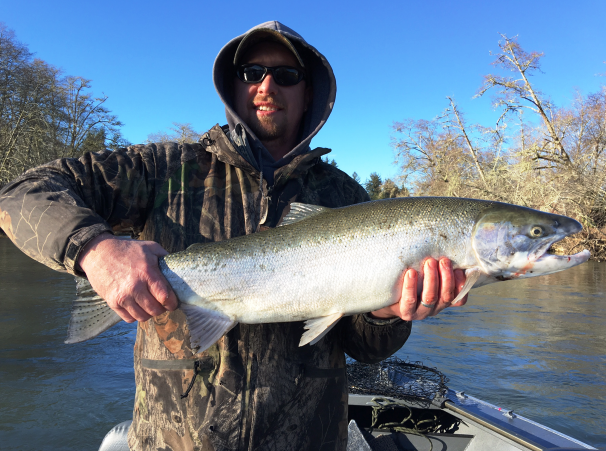 ---
Lunker Alert!!!
01/19/2016
2016 Wynoochee River Fishing Report:
The gift that keeps on giving! The Wynoochee river winter steelhead season has been so consistent this year.  I have never seen such a River with so much fishing pressure but anglers are still catching fish. It's been a great season this year on the Wynoochee.
This Wynoochee river fishing report provided by Bill Swann of Swanny's Guided Fishing.
This concludes our 2016 Wynoochee River fishing report.
---
Wynoochee River Water Level and Flow Rate
---
For Fishing access maps , Spawn charts and mobile alerts and more CLICK HERE!
---
Lunker's Guide 2016 Wynoochee River fishing report!
---
---