---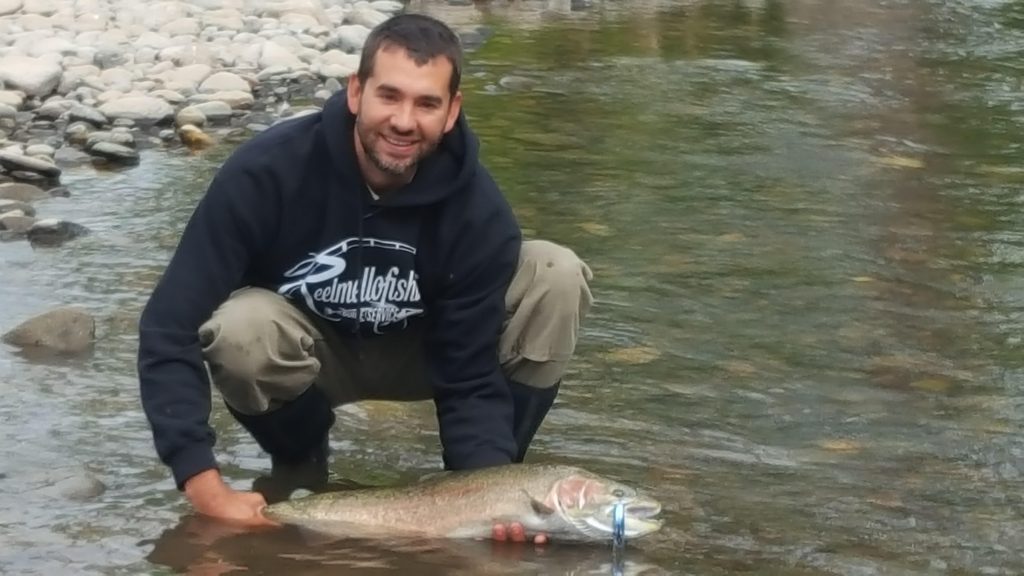 ---
Lunker Alert!
05/14/2016
2016 Umpqua River Fishing Report
The Umpqua river is producing a wide variety of fish from Spring Chinook Salmon,
late winter/early summer steelhead,  Shad and Small Mouth Bass.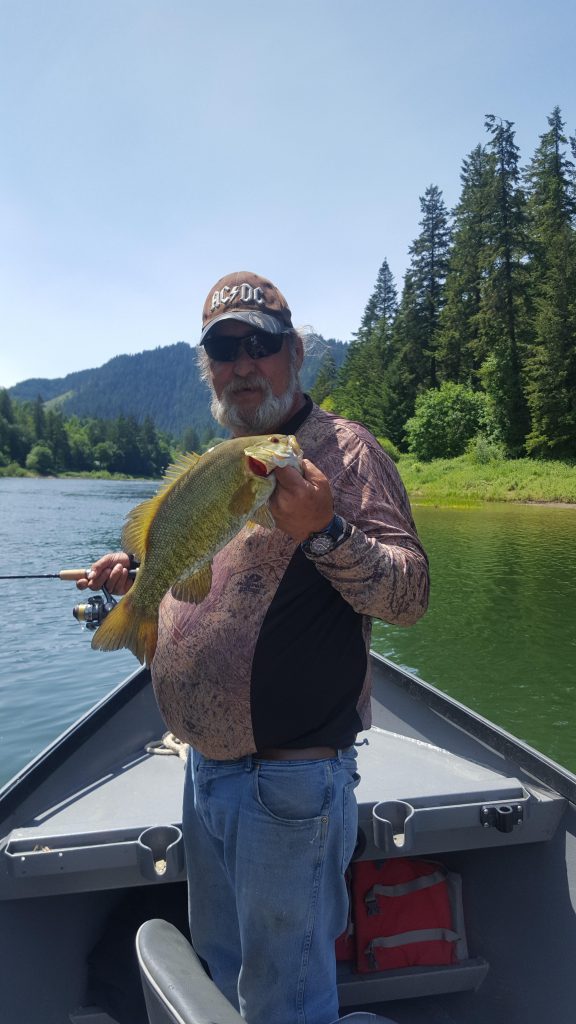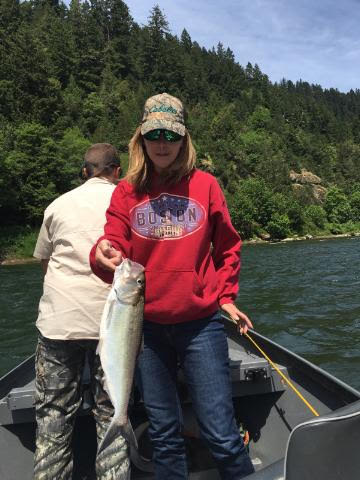 Most days Reelmellofishing.com has been spending a good part of the morning fishing for Spring Chinook and Steelhead, then mid trip changing to ultra light tackle and finish the day catching a bunch of Shad and Small Mouth Bass!  For a great time on the water, for all ages.
Call Joe Mello to book your trip today. (541) 661-6568
This concludes our 2016 Umpqua River Fishing Report
---
Umpqua River Water Levels and Flow Rate
---
For Fishing access maps , Spawn charts and mobile alerts and more CLICK HERE!
---
Lunker's Guide 2016 Umpqua River fishing report
Click Here for more, Umpqau river Fishing Reports!
Click here to go back to the most recent Oregon Fishing Reports!
---
Umpqua river fishing maps, Umpqua river summer run Chinook,  Fishing on the Umpqua river, Umpqua river fishing guides, Umpqua river fishing trips, Umpqua river fishing access, Umpqua river fishing spots, Umpqua river fishing hot spots, Umpqua river fishing locations, Umpqua river winter steelhead, Umpqua river steelhead fishing, Umpqua river fall coho fishing, Umpqua River Guide, Umpqua River Guided Fishing Trips, Umpqua River Fall Chinook, Umpqua River Spring Chinook, Umpqua River Fishing Access locations, Umpqua River Fishing Techniques, Best Methods for fishing the Umpqua River,  Guides on the Umpqua River, Best Umpqua River Guide, Southwest Oregon Fishing Guides, Southwest Oregon Guides.
---