---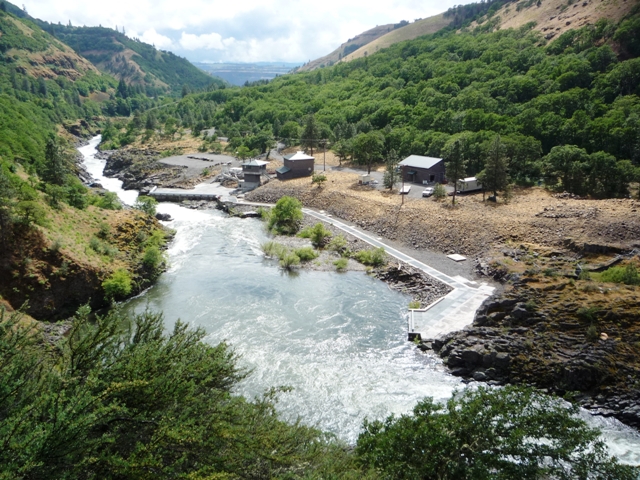 ---
Lunker Alert!
07/11/2016
2016 Klickitat River Fishing Report:
Hatchery adult spring chinook must be released on upper Klickitat River
Action: Closes a portion on the Klickitat River to the retention of hatchery adult spring chinook.
Species affected: Hatchery spring chinook
Effective date: July 14 through July 31, 2016.
Location: The area from posted markers above Klickitat Salmon Hatchery (approximately River Mile 42.6) to Summit Creek Bridge (River Mile 37.4), approximately 5 miles downstream.
Reason for action: Adult chinook escapement to the hatchery is below the 500-fish goal for the facility. The closure is needed to allow more adult hatchery chinook to enter the hatchery.
Other information: The area from the posted markers below the hatchery downstream to Summit Creek Bridge will continue to be open for the harvest of hatchery jack spring chinook and hatchery steelhead.
Sport fishing regulation below Summit Creek Bridge is unchanged from what is in the pamphlet.
Information contact: (360) 696-6211. For latest information press *1010.
This concludes our 2016 Klickitat River Fishing Report
---
For Klickitat River fishing maps, spawn charts and more. CLICK HERE!
---
---