---
Need a Kilchis river fishing guide? Give Schmidty's Guide Service a call at (503) 939-8439
---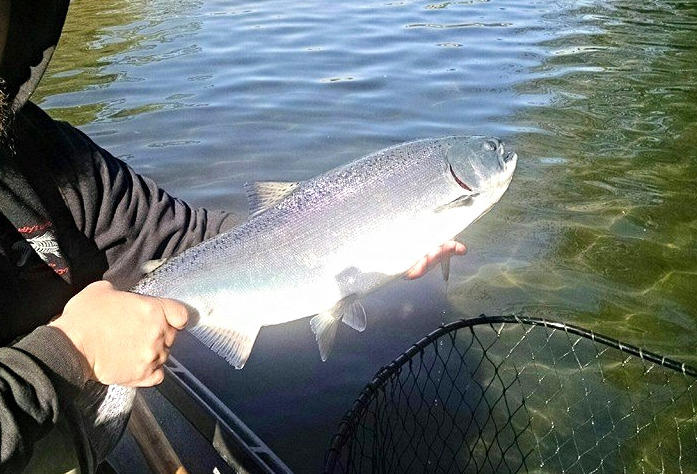 ---
Lunker Alert!
10/11/2016
2016 Kilchis River Fishing Report: 
ODFW WEEKLY RECREATION REPORT
KILCHIS RIVER: Chinook, chum (catch and release)
No reports of Chinook or chum in the Kilchis River yet, but with good numbers of fish in the bay and recent rains, it won't be long until they show up.
Trout fishing should be fair to good. Sea-run cutthroat should be throughout the system.
If you looking for a Kilchis river fishing guide check out Schmidty's Guide Service! Give Schmidty a call and book your trip today! (503) 939-8439
This concludes our 2016 Kilchis River Fishing Report.
---
For Fishing access maps , Spawn charts and mobile alerts and more CLICK HERE!
---
Lunker's Guide 2016 Kilchis River Fishing Report!
---
---
Kilchis river fishing maps, Kilchis river summer run Chinook,  Fishing on the Kilchis river, Kilchis river fishing guides, Kilchis river fishing trips, Kilchis river fishing access, Kilchis river fishing spots, Kilchis river fishing hot spots, Kilchis river fishing locations, Kilchis river winter steelhead, Kilchis river steelhead fishing, Kilchis river fall coho fishing, Kilchis River Guide, Kilchis River Guided Fishing Trips, Kilchis River Fall Chinook, Kilchis River Spring Chinook, Kilchis River Fishing Access locations, Kilchis River Fishing Techniques, Best Methods for fishing the Kilchis River,  Guides on the Kilchis River, Best Kilchis River Guide, Northwest Oregon Fishing Guides, Northwest Oregon Guides.
---