---
---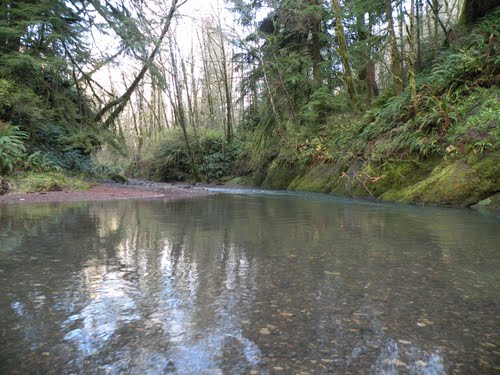 ---
Located in Tillamook County, OR
---
Kilchis River Fishing:
The Kilchis river sustains healthy runs of both chinook salmon and steelhead. Although Chum and Coho run this river in the fall retention is generally not allowed. There is however plenty of chinook and steelhead to make the trip worth while.  Through the summer and into the winter steelhead are abundant and chinook enter the river in the fall. Bank fishing access in however limited, but enough available if you don't mind having company. Boat traffic is most common in the tide waters with most of the bank fishing access on the mid to upper portions of the river. To view our Kilchis river Fishing maps see our Kilches river fishing access map below.
Salmonid Species:
When to Fish
To view our timetable chart that indicates when salmon run this body of water become a member of Lunkersguide.com Today!!!!
Steelehad fishing in open year round on the Kilchis river and Chinook April to July and August to September.
**See Oregon State Department of Fish and Wildlife REGS for exact times.
Daily Limits
This fishery generally allows 2 fin clipped chinook salmon or 2 fin clipped steelhead per day.
**See Oregon State Department of Fish and Wildlife REGS for details.
Required Tackle:
Barbless hooks are required when fishing for salmon or steelhead on most Oregon waterways.
Bait:
Herring, Roe, and shrimp.
Stink:
Natural bait scents tend to be the most effective like herring, sardine, or anchovy also salmon eggs, or shrimp scents work as well.
Effective Techniques:
Top Recommendation for this location is plunking or drifting sand shrimp or eggs. next possibly a steelhead jig, or corky and yarn and lastly spinners.
Combat Fishing Rating:
No significant fishing pressure on the upper. Eye protection still recommended in the hot spots!
Kilchis River Fishing Access:
Lunker Location Fishing maps are only available to Lunkersguide.com members. Sign up today and get access to all of our Salmon and Steelhead fishing location maps and to our free Lunker Alerts SMS/Text message fishing Alerts system which covers over 37 rivers in Washington. With a Lunker's guide membership you'll be well on your way to catching more lunkers!
---
---