Lunker Alert!!!
08/13/2015
How about this for a Skokomish river King?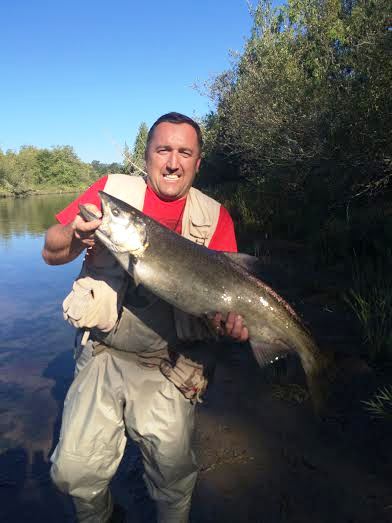 Even with the warm weather and low water levels throughout the region, the fishing has been pretty good on the Skokomish. The Chinook are still coming up in decent numbers and anglers are having pretty good success rates. Expect company though, when the fishing in this good it draws a crowd. If your looking for a chance at the Kings the Skokomish is a good option. Our official Lunker's Guide fishing forecast for the Skokomish river in Good to Great.
This Concludes our 2015 Skokomish River Fishing Report.
For more detailed information about Skokomish River such as fishing access maps and salmon run information CLICK HERE!
Lunker's Guide 2015 Skokomish River fishing report!
Click Here for more Skokomish River fishing reports!
Click here to go back to the most recent Washington Fishing Reports!