---
---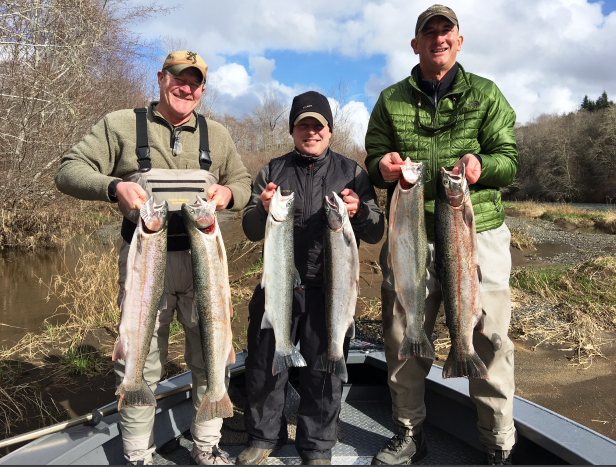 ---
Lunker Alert!!!
02/23/2016
2016 Wynoochee River Fishing Report:
 The Wynoochee was running fairly high last week and was grey, green in color. Visibility was about 2 feet and there are a ton of Steelies in this system. Water levels are predicted to drop over the week with water expected to be clearing. As levels continue to drop consider stay off the holes and casting farther for best results. Also use smaller presentations as not to spook the fish. We are still booking trips on the Wynoochee if your looking for chance to get at these beautiful fish, but spots are filling up fast. Give us a call so we can get you in and get you fishin! Call Swanny today and "Let's Fish!"
This Wynoochee river fishing report provided by Bill Swann of Swanny's Guided Fishing.
This concludes our 2016 Wynoochee River fishing report.
---
Wynoochee River Water Level and Flow Rate
---
For Fishing access maps , Spawn charts and mobile alerts and more CLICK HERE!
---
Lunker's Guide 2016 Wynoochee River fishing report!
---
---