---
Need a Wilson river fishing guide? Give Schmidty's Guide Service a call at (503) 939-8439
---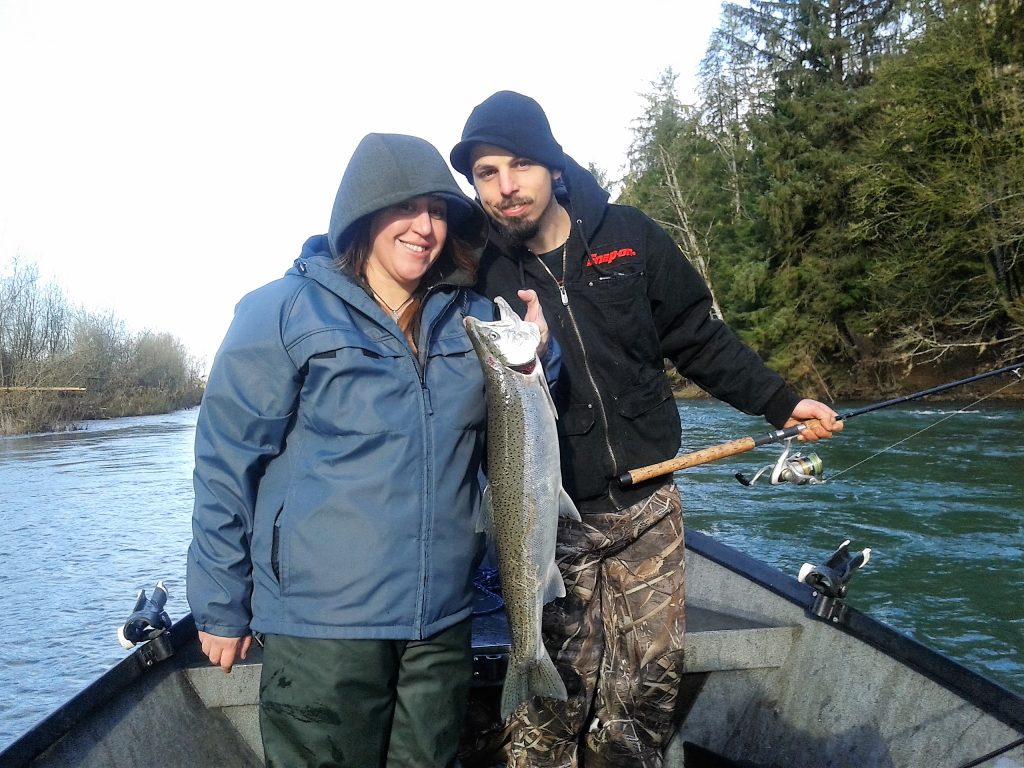 ---
Lunker Alert!
02/23/2016
2016 Wilson River Fishing Report: 
The steelhead fishing is still going strong on the Wilson with large fish being caught daily.  We taped one at around 25lbs that we released to spread the genes.  Water conditions have been near optimal at levels of around 5ft to 6ft. The forecast for all next week is looking good as well. Small Yarnies, jigs, beads, and pink worms are all producing excellent results. If you looking to hit the Wilson for steelhead now is the time with trophy class fish in good numbers. For a guided float trip on the Wilson give us a call, we will do our best to ensure a great fishing trip.
This Report courtesy of Schmidty's Guide Service! If you looking for a Wilson river fishing guide give Schmidty's a call. (503) 939-8439
This concludes our 2016 Wilson River Fishing Report.
---
Wilson River Water Levels & Flow Rate
---
For Fishing access maps, Spawn charts, and mobile alerts and more CLICK HERE!
---
Lunker's Guide 2016 Wilson River Fishing Report!
---
---
Wilson river fishing maps, Wilson river summer run Chinook,  Fishing on the Wilson river, Wilson river fishing guides, Wilson river fishing trips, Wilson river fishing access, Wilson river fishing spots, Wilson river fishing hot spots, Wilson river fishing locations, Wilson river winter steelhead, Wilson river steelhead fishing, Wilson river fall coho fishing, Wilson River Guide, Wilson River Guided Fishing Trips, Wilson River Fall Chinook, Wilson River Spring Chinook, Wilson River Fishing Access locations, Wilson River Fishing Techniques, Best Methods for fishing the Wilson River,  Guides on the Wilson River, Best Wilson River Guide, Southwest Oregon Fishing Guides, Southwest Oregon Guides.
---