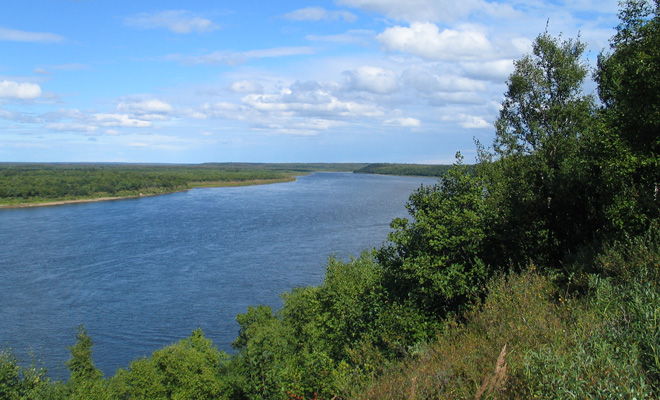 ---
Located Near Bristol Bay, AK
---
Nushagak River Fishing:
The Nushagak River in Alaska is a renowned fishing destination known for having the largest Chinook runs in the state. The river flows approximately 280 miles out of the Alaskan Range draining into Bristol Bay.
To access the Nushagak river you'll need to fly into one of the remote villages and then access the river by boat from there. There are several fishing lodges along the river that offer fishing trips through the peak of the season.
The Nushagak tributary consists of other great fishing river systems as well such as the Mulchatna, Nuyakuk and King Salmon Rivers, making the Nushagak River drainage the best salmon fishing in Alaska.
More kings return to the Nushagak River than any other river in Alaska, with more than 100,000 arriving in June and July.
The Nushagak also offers tremendous runs of sockeye, chum and silver salmon, making the Nushagak one of the premier fishing destination in Alaska. Anglers from around the world come to the Nushagak to indulge in the secluded fishing paradise known and the Nush.
Salmonoid Species:
Chinook (King Salmon)

Coho (Silver Salmon)

Sockeye (Red Salmon)

Pink (Humpy Salmon)

Chum (Dog Salmon)
When to Fish
To view our timetable chart that indicates when salmon run this body of water become a member of Lunkersguide.com Today!!!!
All the information found on this Nushagak River fishing calendar is based on data compiled by the Alaska Department of Fish and Game, NOAA as well as other organizations from 1989 to 2009. The Lunker's Guide not responsible for the quality of this information, as these numbers are estimates provided by the best possible sources available.
**For sports fishing seasons please refer to the ADFG fishing regulation pamphlet.   
Daily Limits
This fishery generally allows 2 King Salmon over 20″ per day with an annual limit of 4 Kings over 20″.  Other Salmon species 5 per day allowed.
King salmon limits:
• 20 inches or longer:
• 2 per day, 2 in possession, only 1 over 28 inches.
• After taking a bag limit of king salmon 20 inches or longer from the Nushagak/
Mulchatna River drainage, a person may only use unbaited artificial lures or flies
with one single-hook, in the Nushagak/Mulchatna River drainage for the remainder
of the day.
• There is an annual limit of 4 king salmon over 20 inches taken from the entire
Nushagak/Mulchatna drainage.
• All harvested king salmon 20 inches or longer must be recorded. See page 5 for
recording instructions.
• Less than 20 inches: 5 per day 5 in possession
OTHER SALMON
• 5 per day, 5 in possession.
**See Alaska Department of Fish and Game REGS for exact limits.
Required Tackle:
Only one single-hook artificial lure or fly, or one single-hook may be used May 1–July 31.
Bait:
Herring, Eggs
Stink:
Herring, Eggs
Tackle & Technique Tips:
Boat: Primary techniques used are trolling plugs, side drifting eggs or back bouncing off the bottom.
Bank: Drifting Roe, throwing hardware like spoons or spinners, twitching jigs, drifting beads or corky and yarn. 
Flyfishing: Stripping streamers, nymphing and swinging.
Nushagak River Fishing Access:
Lunker Location Fishing maps are only available to Lunkersguide.com members. Sign up today and get access to all of our Salmon and Steelhead fishing location maps and to our free Lunker Alerts SMS/Text message fishing Alerts system which covers over 37 rivers in Washington. With a Lunker's guide membership you'll be well on your way to catching more lunkers!