Photo courtesy of Buddy Dupell of Columbia River Sturgeon Guides
---
Lunker Alert!
06/03/2022
2022 Columbia River Fishing Report
States adopt two more days for lower Columbia River estuary sturgeon retention June 8th and 11th.
CLACKAMAS, Ore.—Fishery managers added two sturgeon retention days in the lower Columbia River estuary yesterday during a joint state hearing.
Catch and effort for sturgeon has been lower than pre-season expectations so there are still fish available in the catch guideline for this fishery. The following days were added:
Season: Wednesday, June 8 and Saturday, June 11 (2 days)
Bag limit: One white sturgeon per day (two per year)
Area: Mainstem Columbia River from the Wauna Powerlines downstream to the mouth at Buoy 10, including Youngs Bay, and all adjacent Washington tributaries
Legal size: 44-inch minimum and 50-inch maximum fork length (fork length is measured in a straight line from the tip of the nose to the fork in the caudal fin (tail) with the fish laying on its side on a flat surface, with the tape measure/ruler positioned flat under the fish)
Closure after 2 p.m.: Sturgeon angling (including catch and release) is prohibited after 2 p.m. on days when retention is open
"We're happy to be able to provide this additional opportunity," said Tucker Jones, ODFW's Columbia River Program Manager. "But with the volatility of estuary catch rates in June, we do not expect to add additional retention days downstream of Wauna Powerlines after these openers."
This concludes our 2022 Columbia River Fishing Report
---
Click here to view our Columbia River Fishing Access Map, Columbia River Fishing Calendar and more!
---
Click Here for more Columbia River fishing reports!
Click here to go back to the most recent Washington Fishing Reports!
---
Lunker's Guide 2022 Columbia River fishing report!
---
---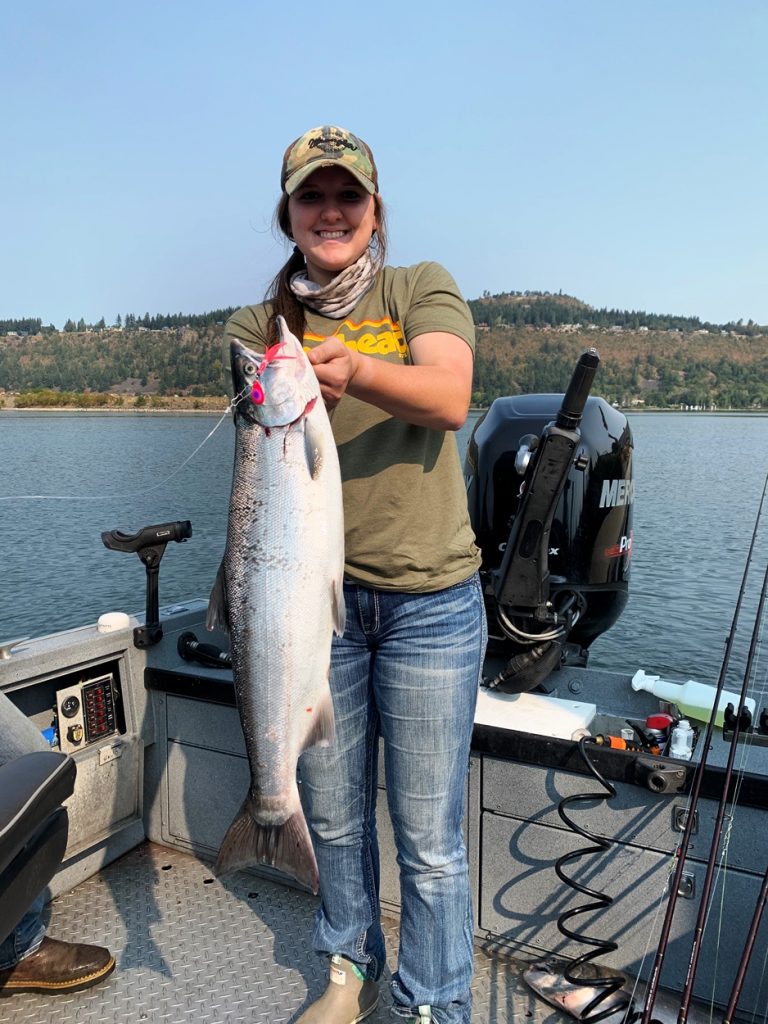 Springer caught with the Dirty Troll "Hot Pink Squidy" Salmon Trolling Spinner
---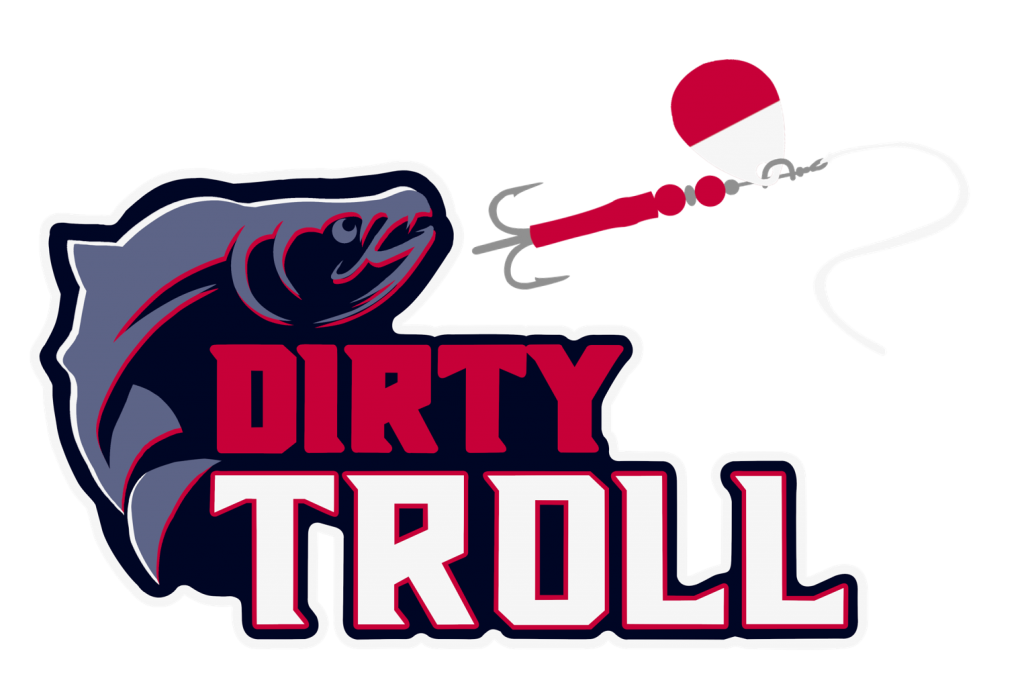 ---