Photo Courtesy of Columbia River Fishing Adventures Oregon Fishing Trips at their best.
---
Lunker Alert!
06/06/2019
2019 Willamette River Fishing Report:
ODFW FISHING UPDATE
WILLAMETTE RIVER: steelhead, Chinook, sturgeon, bass, walleye, other warm water species
Spring Chinook fishing has peaked and both effort and catch have declined significantly in the past two weeks.
The week of May 20, anglers caught and kept 4,160 hatchery spring Chinook and just 91 hatchery steelhead between Willamette Falls and the river mouth, including the Multnomah Channel. Counts at Willamette Falls are below average for this time of year with approximately 2,000 summer steelhead and 15,000+ spring Chinook at Willamette Falls.
Warmwater fishing can be another option for anglers in the lower Willamette, Multnomah Channel and surrounding sloughs during the spring and on into the summer. Successful warm water anglers tend to fish around bridges, pilings, wing dams, and other structures, which can be good spots to find warm water fish, including walleye, crappie, and bass, which are plentiful in the Willamette.
Further upstream, the section between Albany and Harrisburg is open year-round for trout fishing, which can be very good when flows are cooperating. Anglers are allowed to keep two trout per day. Smallmouth bass fishing can be excellent between Salem and Albany starting in May.
Hydrological data for the Willamette at Willamette Falls on May 31 showed flows declining for another week to 14,500 cfs, visibility holding at around 7 ft., and a water temperature of around 60 degrees.
This concludes our 2019 Willamette River Fishing Report.
---
---
Click Here for more Willamette River Fishing Reports.
Click here to go back to the most recent Oregon Fishing Reports!
Click Here to hire a Willamette River Fishing Guide
---
The Crown Jewel of all fishing Spinners by SCB
---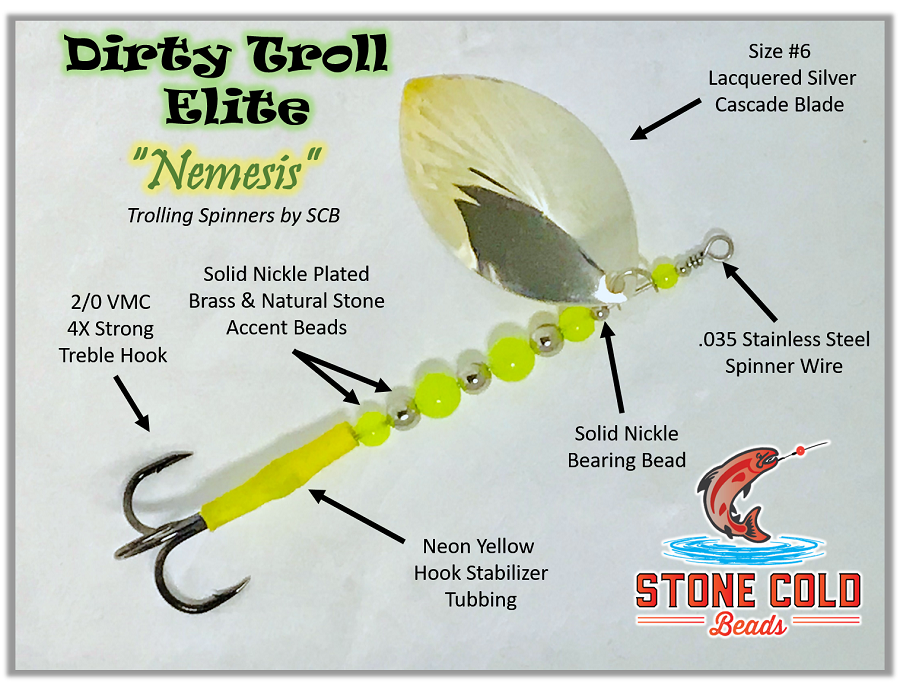 ---
Lunker's Guide 2019 Willamette River Fishing Report!