---
Lunker Alert!
05/21/2019
2019 Snake River Fishing Report:
WDFW Fishing Rule Change
Spring chinook fishery closes on Snake River
Action: Closes spring chinook salmon fishery on the Snake River.
Effective date: Immediately.
Species affected: Chinook salmon.
Location:
A) Below Little Goose Dam: Snake River from Texas Rapids boat launch (south side of the river upstream of the mouth of Tucannon River) to the fishing restriction boundary below Little Goose Dam. This zone includes the rock and concrete area between the juvenile bypass return pipe and Little Goose Dam along the south shoreline of the facility (includes the walkway area locally known as "the Wall" in front of the juvenile collection facility).
Reason for action: Based on angler effort and harvest rates observed during the last fishing period, there is not enough allocation for another two-day spring chinook fishery on the Snake River. WDFW staff continues to evaluate total harvest to date; should sufficient harvestable surplus remain, the fishery may re-open.
Additional information: Anglers are reminded to refer to the 2018-19 Washington Sport Fishing Rules pamphlet for other regulations. The regulations pamphlet can be found online at https://wdfw.wa.gov/fishing/regulations.
Information contact: Jeremy Trump, District 3 fish biologist, 509-382-1005.
This concludes our 2019 Snake River Fishing Report
---
The Ultimate Chinook Salmon Spinner by SCB
---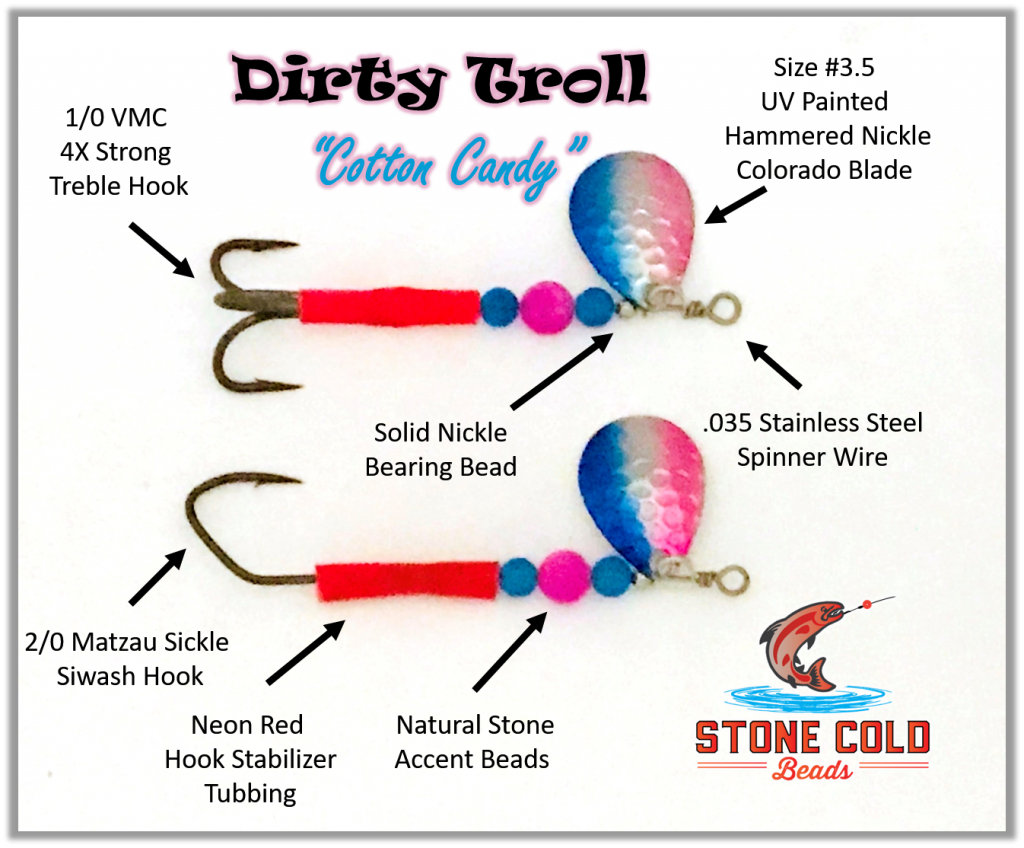 ---
For Snake River fishing maps, Snake River Fish Calendar and more. CLICK HERE!
---
---
Lunker's Guide 2019  Snake River Fishing Reports