---
---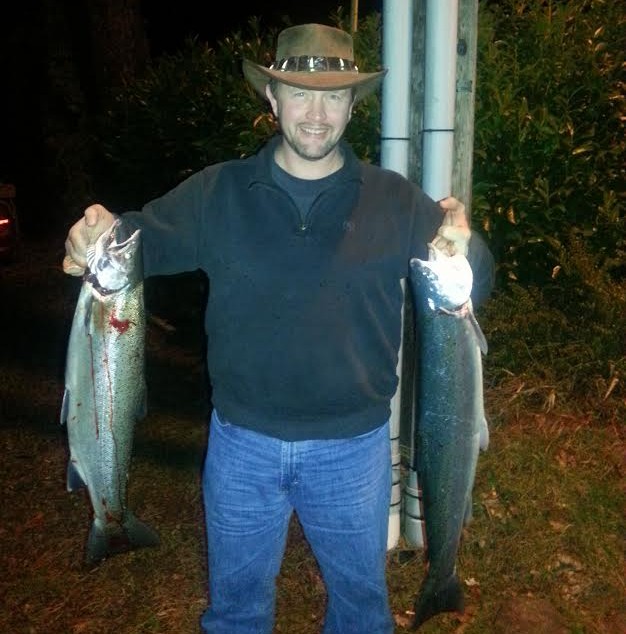 ---
Lunker Alert!
01/04/2016
2016 Wilson River Fishing Report:
The fishing has been very good on the Wilson. Fishing the upper has been the ticket, using smaller presentations in the clear waters is producing the best results. 10 mm beads are working as well or yarn balls the size of a dime. Micro Jigs are pretty effective as well. Now is the time to hit the Wilson and if you need a guide were booking trips on both the Wilson and Trask.
This Report courtesy of Schmidty's Guide Service! If you looking for a Wilson river fishing guide give Schmidty's a call. (503) 939-8439
This concludes our 2016 Wilson River Fishing Report.
---
Wilson River Water Levels & Flow Rate
---
For Fishing access maps , Spawn charts and mobile alerts and more CLICK HERE!
---
Lunker's Guide 2016 Wilson River Fishing Report!
---
---
Wilson river fishing maps, Wilson river summer run Chinook, Fishing on the Wilson river, Wilson river fishing guides, Wilson river fishing trips, Wilson river fishing access, Wilson river fishing spots, Wilson river fishing hot spots, Wilson river fishing locations, Wilson river winter steelhead, Wilson river steelhead fishing, Wilson river fall coho fishing, Wilson River Guide, Wilson River Guided Fishing Trips, Wilson River Fall Chinook, Wilson River Spring Chinook, Wilson River Fishing Access locations, Wilson River Fishing Techniques, Best Methods for fishing the Wilson River, Guides on the Wilson River, Best Wilson River Guide, Southwest Oregon Fishing Guides, Southwest Oregon Guides.
---