---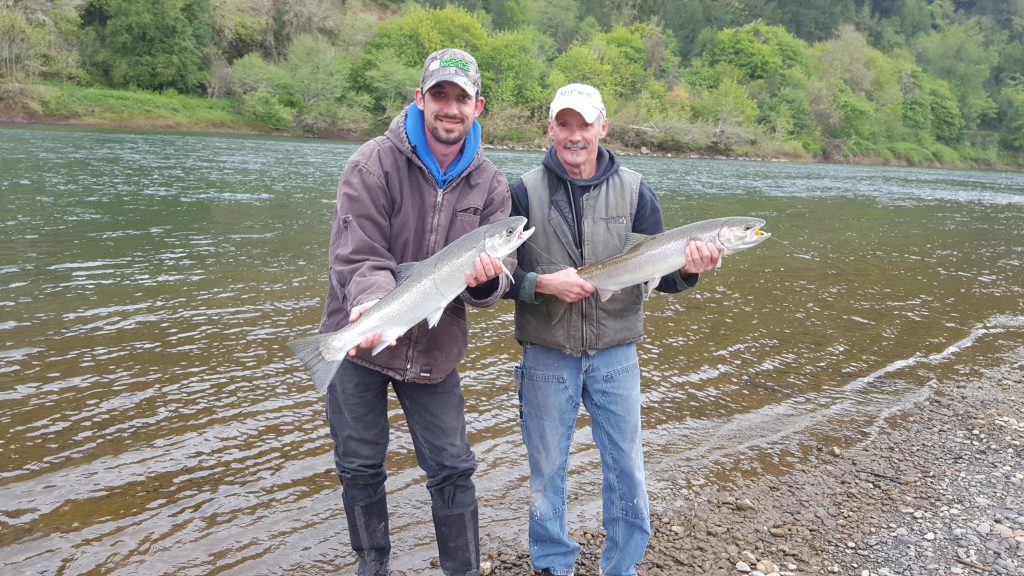 ---
Lunker Alert!
04/26/2016
2016 Umpqua River Fishing Report:
While everyone has been sitting on anchors, soaking their baits in the lower river for hours chasing that addictive word "springer" Reelmellofishing Guide Service has been catching some great numbers and sized steelhead on the upper Umpqua river.
The preferred method that has been catching lots of fish lately has been side drifting yarn and eggs. We have had many days catching double digits and many are 15+ lbs. We have some openings available if your interested in booking a trip, but act now because these spots fill up quick. Especially when the fishing is this good.
Call Joe Mello to book your trip today. (541) 661-6568
This concludes our 2016 Umpqua River Fishing Report
---
Umpqua River Water Levels and Flow Rate
---
For Fishing access maps , Spawn charts and mobile alerts and more CLICK HERE!
---
Lunker's Guide 2016 Umpqua River fishing report
Click Here for more, Umpqau river Fishing Reports!
Click here to go back to the most recent Oregon Fishing Reports!
---
Umpqua river fishing maps, Umpqua river summer run Chinook, Fishing on the Umpqua river, Umpqua river fishing guides, Umpqua river fishing trips, Umpqua river fishing access, Umpqua river fishing spots, Umpqua river fishing hot spots, Umpqua river fishing locations, Umpqua river winter steelhead, Umpqua river steelhead fishing, Umpqua river fall coho fishing, Umpqua River Guide, Umpqua River Guided Fishing Trips, Umpqua River Fall Chinook, Umpqua River Spring Chinook, Umpqua River Fishing Access locations, Umpqua River Fishing Techniques, Best Methods for fishing the Umpqua River, Guides on the Umpqua River, Best Umpqua River Guide, Southwest Oregon Fishing Guides, Southwest Oregon Guides.
---