---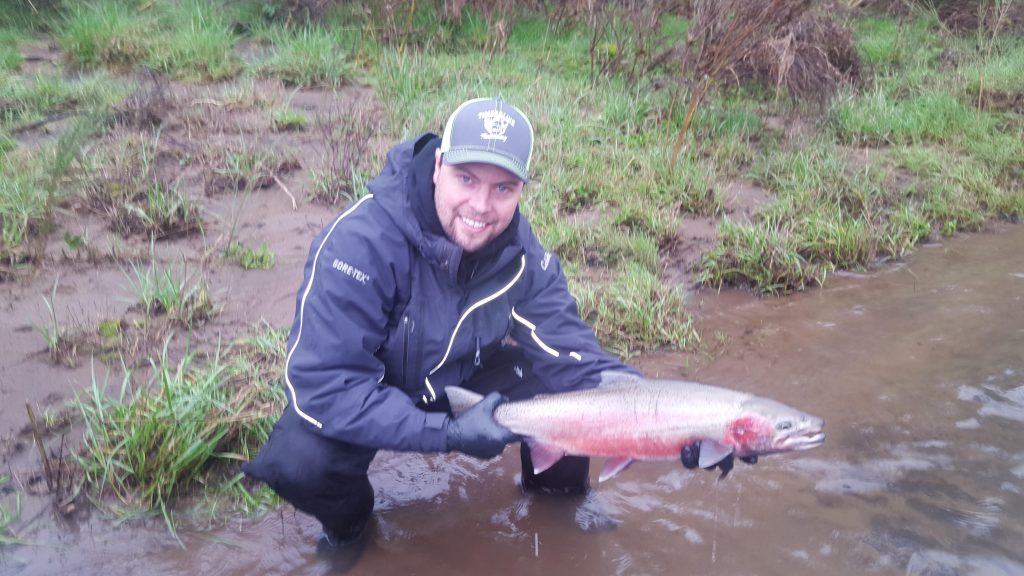 ---
Lunker Alert!
03/21/2016
2016 Umpqua River Fishing Report:
The Chetco, Elk, Sixes and Coquille steelhead seasons are coming to a close, but the Umpqua river is still producing lots of Steelhead and an the occasional spring chinook. I have been forced to spend most of this year on the North and South Umpqua due to the main stem of the Umpqua being too high.
Every trip my clients have been producing multiple fish with lots weighing in the high teens. This year the north Umpqua has produced an above average number of hatchery fish. I will continue to catch winter steelhead through mid April where I will then target spring salmon. These trips book fast, book now so we can make sure to have a spot for you.
Call Joe Mello to book your trip today. (541) 661-6568
This concludes our 2016 Umpqua River Fishing Report
---
Umpqua River Water Levels and Flow Rate
---
For Fishing access maps , Spawn charts and mobile alerts and more CLICK HERE!
---
Lunker's Guide 2016 Umpqua River fishing report
Click Here for more, Umpqau river Fishing Reports!
Click here to go back to the most recent Oregon Fishing Reports!
---
Umpqua river fishing maps, Umpqua river summer run Chinook, Fishing on the Umpqua river, Umpqua river fishing guides, Umpqua river fishing trips, Umpqua river fishing access, Umpqua river fishing spots, Umpqua river fishing hot spots, Umpqua river fishing locations, Umpqua river winter steelhead, Umpqua river steelhead fishing, Umpqua river fall coho fishing, Umpqua River Guide, Umpqua River Guided Fishing Trips, Umpqua River Fall Chinook, Umpqua River Spring Chinook, Umpqua River Fishing Access locations, Umpqua River Fishing Techniques, Best Methods for fishing the Umpqua River, Guides on the Umpqua River, Best Umpqua River Guide, Southwest Oregon Fishing Guides, Southwest Oregon Guides.
---