---
Need a Trask river fishing guide? Give Schmidty's Guide Service a call at (503) 939-8439
---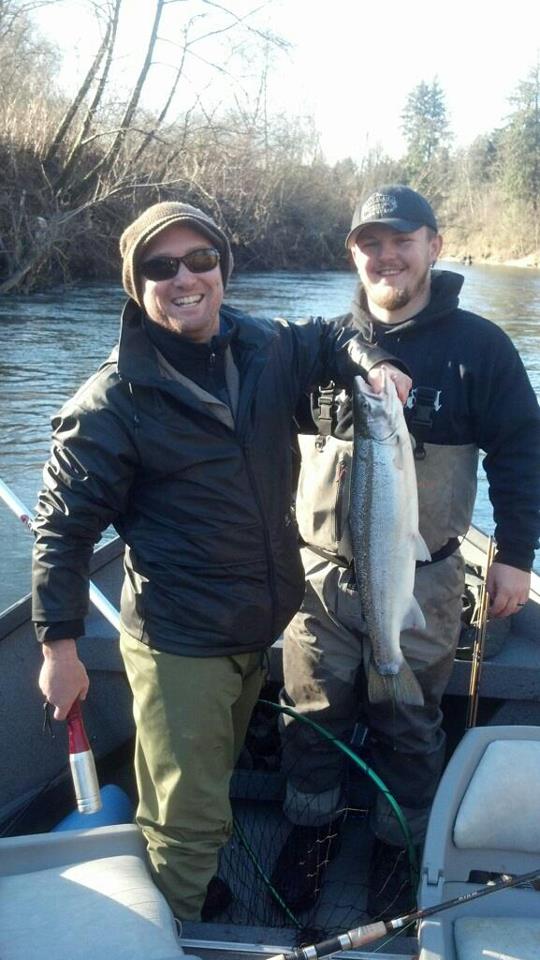 ---
Lunker Alert!!!
03/08/2016
2016 Trask River Fishing Report: 
The Trask has been Great fishing and allot less crowded than the Wilson. We're still seeing hatchery fish and some really large fish in general. Spinners spoons and beads have been working great over there as the fish have been very aggressive.  Like the Wilson, the river should have fish top to bottom right now. and again be careful on those hens this time of year. Any bit of pink in the cheek and she might not have the best meat. Signs to look for are pink cheeks and stripes down their side, pouting on the "egg shute" and leaches on fins and gills (not sea lice)… when in doubt let her go to make more babies for the future.
This Report courtesy of Schmidty's Guide Service! If you looking for a Wilson river fishing guide give Schmidty's a call. (503) 939-8439
This concludes our 2016 Trask River Fishing Report.
---
Trask River Water Levels and Flow Rate
---
For Fishing access maps , Spawn charts and mobile alerts and more CLICK HERE!
---
Lunker's Guide 2016 Trask River Fishing Report!
---
Need a Trask river fishing guide? Give Schmidty's Guide Service a call at (503) 939-8439
---