---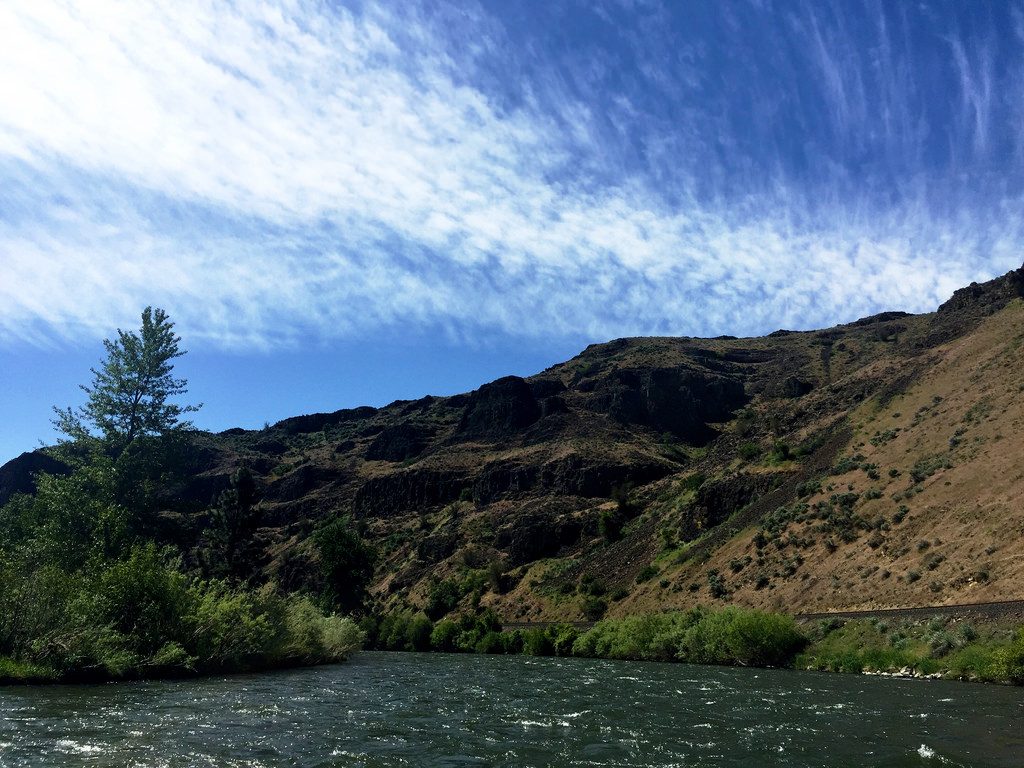 ---
Located in Eastern, WA
---
Yakima River Fishing:
The Yakima River is a tributary of the Columbia River and offers up some of the very good spring and fall chinook fishing as wells fall coho. Spring chinook are caught at the mouth in the Columbia due to closures in the mainstem. Fall chinook and coho can be retained in the lower but not upper. Steelhead run the river as well but must be released unharmed as steelhead retention has been closed since the 1990's.  Trout retention is allowed on the lower and mid sections but catch and release only in the upper reaches. If you interested in information on Yakima river fishing access, see our Yakima river fishing access map below.
Salmonid Species:
When to Fish
To view our timetable chart that indicates when salmon run this body of water become a member of Lunkersguide.com Today!!!!

Fall Salmon peaks in September and October.  See reg for area on the Yakima that are open to retention.
**See Washington State fishing REGS for exact times.
Daily Limits
This fishery generally allows salmon up to 6 fish per day with only 2 adult fish allowed.
**See Washington State fishing REGS for details.
Required Tackle:
Barbless hooks are required when fishing for salmon or steelhead on most Washington waterways.
Bait:
Allowed in Mainstem. Roe and Shrimp work well in most areas. Bait fish at the mouth. Upper section selective gear rules apply!
Stink:
Natural scent work the best stick to bait fish scents or salmon roe, and shrimp scents as well. Upper section selective gear rules apply!
Effective Techniques:
 Top Recommendation for this location is plunking or drifting sand shrimp or eggs. next possibly a stealhead jig, or corky and yarn and lastly spinners.
---
Yakima River Water levels

Yakima River Discharge Rate

---
Yakima River Fishing Access:
Lunker Location Fishing maps are only available to Lunkersguide.com members. Sign up today and get access to all of our Salmon and Steelhead fishing location maps and to our free Lunker Alerts SMS/Text message fishing Alerts system which covers over 37 rivers in Washington. With a Lunker's guide membership you'll be well on your way to catching more lunkers!